Saints Row 4 gets standalone expansion Gat out of Hell
The parent game is getting remastered on PS4 and Xbox One.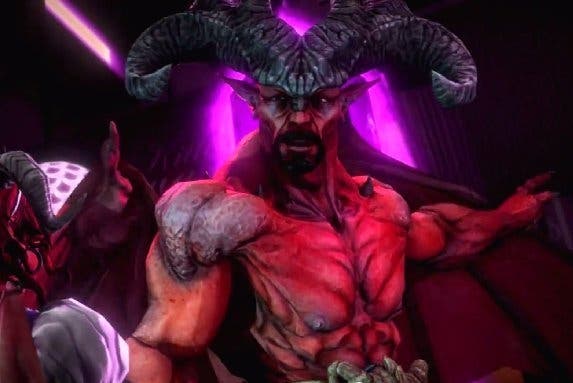 Saints Row 4 is getting a standalone DLC adventure entitled Gat out of Hell.
This expansion follows The Saint's square-jawed bro 4 life as he goes to the netherworld following a mishap with a novelty spirit board sending the president to Hell. Naturally, this means he'll have to do battle with a host of demons, nefarious historical figures and the Devil himself.
There will also be gun-toting La-Z-Boys, armoured monster trucks, and a subplot about the Devil wanting to marry his daughter off to the president.
As detailed on the PlayStation Blog, Gat out of Hell will feature co-op as Gat and Kinzie conquer the five districts of New Hades. Super powers will make a return as well with a demonic twist as Gat and Kinzie adopt angelic flight along with the "seven deadly weapons," each based on a sin.
Additionally, Saints Row 4 is getting remastered on PS4 and Xbox One in Saints Row 4: Re-elected, which will include the upcoming expansion. Both Re-elected and Gat out of Hell standalone are due on 30th January in the UK, and 27th January in the US.