Rockstar: lost GTA Online characters are gone forever
UPDATE: New patch resolves disappearing vehicles.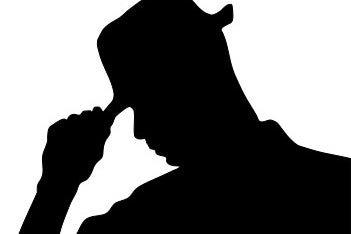 UPDATE: A new title update for GTA Online should correct issues with players' vehicles randomly disappearing, among other things.
The full list of fixes is as follows:
Fixes numerous issues that were causing vehicle loss and/or loss of vehicle mods
Fixes an issue where the incorrect car is replaced when choosing to replace a car in a full garage
Fixes an exploit allowing players to sell the same vehicle multiple times
Fixes an issue that caused personal vehicles to be duplicated
Fixes an issue where some players were unable to pay utility bills on an owned apartment or house
Fixes an issue where players were not getting Crew invites in-game
Fixes an issue where the starting point for the tutorial race was not appearing
Fixes issues with joining Jobs from within a player-owned garage
Fixes issues with players getting stuck while using playlists
Fixes additional issues causing black screens, long load times, and players getting stuck in the sky cam
Adds details in the UI to clarify that characters created while Rockstar cloud is unavailable are temporary (non-saved)
Adds changes to the character creator to make better-looking default characters with the "random" option
Players now only lose a maximum of 500 GTA$ upon death in Freemode
ORIGINAL STORY: Rockstar has admitted that any characters lost during Grand Theft Auto Online's recent launch issues cannot be recovered.
So too with any missing player ranks - these are similarly gone forever.
A Rockstar spokesperson confirmed the losses in an update to the recent GTA Online blog post which announced an in-game cash stimulus of $500,000 for players as an apology for the game's teething problems.
"For those asking about their lost characters or rank, those will not be able to be restored," a Rockstar spokesperson wrote. "We sincerely hope that this cash stimulus we're giving out this month will help you get back on your feet or to make your new life in Los Santos & Blaine extra sweet."
There should be no future instances of character deletion, at least. Rockstar fixed the game's character-culling glitches in a patch issued last week for both PlayStation 3 and Xbox 360.
Another title update is due this week to sort the continuing disappearances of vehicles.
"For those that are still having any technical issues, as mentioned above there is a title update coming next week that will include more fixes including the vehicle loss one," Rockstar concluded. "We will remain committed to continuing to fine-tune the game to address any and all issues to get GTA Online running as smooth as possible."