Rockstar hiring for "next-gen console" project
UPDATE: Rockstar removes "next-gen" reference.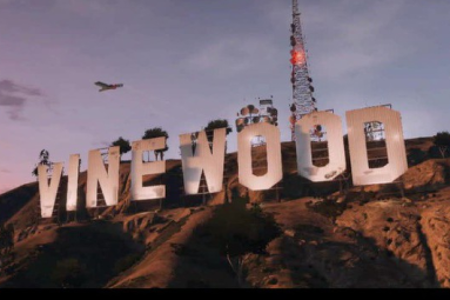 Update: Rockstar appears to have removed the reference to next-gen consoles in its job advertisement, the original text of which is below. The advert now only mentions that candidates must have "the creative and technical knowledge to achieve the highest quality results within budget". Did Rockstar say too much?
Original story: Grand Theft Auto developer Rockstar is currently hiring staff for an unannounced project on "next-gen consoles".
An advert on Rockstar's website called for Environment Artists to build a next-generation console game at Edinburgh-based studio Rockstar North.
"You will be designing, building and texturing the world, have the technical knowledge to achieve great looking results and the skill to get the most from next-gen consoles," the job advert stated.
After Max Payne 3 this spring, Rockstar will focus on Grand Theft Auto 5. Platforms haven't been announced, but the GTA5 reveal trailer showed us what appeared to be a well developed game - not one still in the dark about what "next-gen" will actually be.
What's more, Rockstar will want Grand Theft Auto 5 to challenge the Call of Duty games in terms of sales - maybe even overtake them. Such a feat will only be possible, for the time being, on the widespread current generation of machines.
What, then, could this next-gen Rockstar game be? Could it be the hush-hush PS3 exclusive Agent? Could it be a new Bully game - the brand Rockstar "adores"? Or could it be a new Red Dead Redemption outing?
Or, could Rockstar be planning another dose of Rockstar Games Presents Table Tennis - the sports game that tested an engine and also turned out to be pretty good.