Rockstar: we "adore" Bully
It "might come back in the future".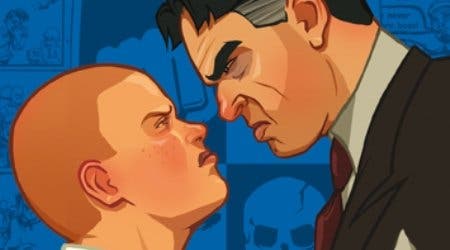 Rockstar loves Bully, and has revealed it may return to it for a sequel once Max Payne 3 is released.
Bully launched on PlayStation 2 in 2006 (as Canis Canem Edit in Europe), then in 2008 was released on PC, Wii and Xbox 360. It is a third-person action game, developed principally by Rockstar Vancouver.
It caused controversy, as Rockstar games often do, particularly among politicians and parents. UK Labour MP Keith Vaz was a staunch critic, and called for it to be banned. Currys and PC World both refused to stock it.
Critics, however, loved it. Eurogamer's Bully review smacked a 9/10.
Nothing has been heard since, but in an interview with Gamasutra, Rockstar executive Dan Houser said the Grand Theft Auto maker is still keen on Bully - and will look at it again once Max Payne 3 is out the door.
"Contrary to a lot of people, we like to take a little bit of time at the end of a game before starting a sequel, so we can wait for the excitement or disappointment and everything else of the experience to shake down and really see what we should do in the next game," he said.
"So we knew that we didn't want to start doing the Bully sequel instantly at that second with those guys -- even though it is a property that, like Max, we adore and might come back to in the future. There was just no impetus to do that then.
"So we said, 'You can do Max, and then we will see what we can do with Bully.'"