Rocket League players have to break through the floor in Dropshot mode
Slam dunk.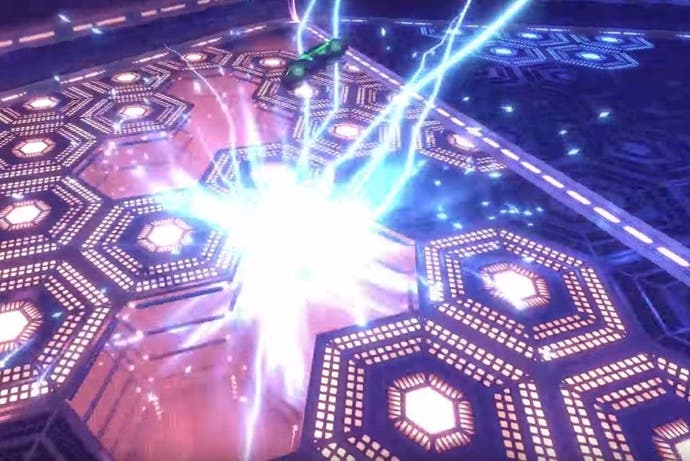 Rocket League gets a new mode next week: Dropshot.
In Dropshot, players have to break through the floor of the arena to score. It takes place in a new hexagonal arena known as Core 707. The regular goals are ditched in this stadium, so you have to create your open scoring area by using an electrified ball to break and eventually open the floor on your opponent's side.
The video, below, gives you an idea of how it works.
Once you score a goal, that side of the arena closes back up and the action begins again until the time expires. Meanwhile, the electrified ball gains strength as players hit and dribble it. The harder the hit, the stronger the damage potential.
Dropshot is a free new mode due out alongside competitive season four on 22nd March. You'll see it appear as its own online playlist in both private and exhibition matches.