Rocket League free underwater Aquadome DLC today
Is it run by Tuna Turner?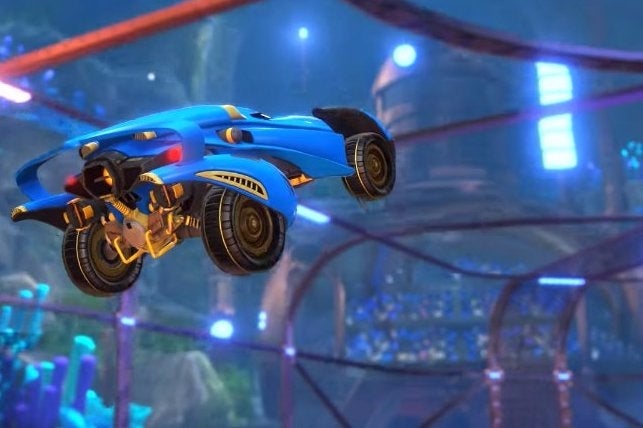 Car football game Rocket League is getting a free underwater arena today called the Aquadome. It won't have you floating around in the water but in a kind of glass-domed arena under the sea. It's quite BioShocky.
Also in the update are redesigns of the Hotshot and Road Hog cars, some free customisation items, Trophies and Achievements, and some general nips and tucks.
There are two new premium flashy cars too. They are the torpedo-like Proteus, and the science-submariney Triton, and they're $2 a piece, which is probably around £1.59 here, or, well, post-Brexit who knows.
Did you know that Rocket League was once called Supersonic Acrobatic Rocket-Powered Battle-Cars 2? That's the game that preceded it you see, made by the same developer, Psyonix, and it was very similar indeed. But it didn't catch on, not least for that roadblock of a name. Chris Bratt dived into the story of why Rocket League took off and its predecessor didn't earlier this year.