Rime on Nintendo eShop now costs the same as other digital versions
But the physical version remains more expensive.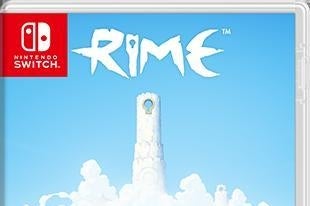 Back in March, we reported on the price of the Nintendo Switch version of Rime, the new eye-catching adventure game from Spanish developer Tequila Works. The Switch price (£39.99) was notable because it was £10 more than on other platforms (£29.99).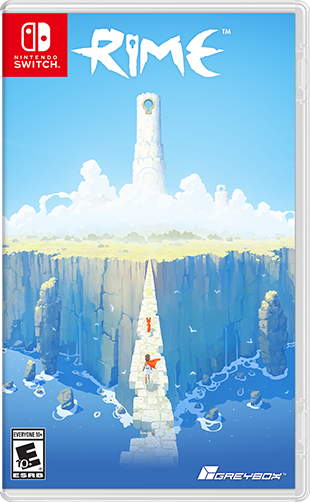 At the time, publisher Grey Box issued a statement explaining the price difference: "We set prices for our products based on the costs of development and publishing for each specific platform," it said.
That statement didn't go down particularly well, with many Nintendo Switch fans complaining at the prospect of having to fork out a tenner more for the same game than others.
We dug into the detail and published a report into why some Nintendo Switch games are more expensive. Our sources indicated that the cost of manufacturing a Nintendo Switch game is higher than the cost of making a PS4, PC or Xbox One game, because the cartridges the Switch uses cost more to make than Blu-ray discs.
When it came to eShop game prices, our sources said Nintendo's policy is that Switch eShop games should cost the same as their physical versions, in a bid to keep bricks and mortar shops on-side. A shop such as GAME, for example, is unlikely to go all in on a Switch game if you can download it for half the price instead.
Fast forward a few months, and Grey Box has announced that the digital version of Rime now costs the same across all platforms. That means it's £29.99 on the Nintendo eShop.
"The reason for the higher price was due to the additional development, manufacturing, and publishing costs involved with that port," Grey Box said.
"While some were understanding of these go-to-market costs, there were still a number of folks who weren't happy. We totally understand: nobody wants to pay higher prices."
That's pretty clear cut, and welcome. But what of the physical version? Well, it's staying at £39.99 - a tenner more than the other versions.
Grey Box said on the physical side, "we can't lower the price without selling at a loss, but we can add more value to the package".
To this end, the Nintendo Switch version of Rime on disc includes a printed code for a download of the soundtrack.
"The soundtrack is planned on being sold separately for $10 in the US (and equivalent prices elsewhere)," Grey Box explained, "and so the value you're going to get out of this will be the same as somebody who purchased a different version of Rime, and then bought the soundtrack."
I followed-up with Grey Box to ask how it was able to work between the lines of Nintendo's publishing policy, and it told me what it's done, essentially, is create two different versions of the same game, one for the eShop and another for bricks and mortar shops.
"We've been working closely with Nintendo and our retail partners to make sure these changes would satisfy everyone's needs," Grey Box told me.
"By creating a special physical edition of Rime for Nintendo Switch that includes the added value of a digital copy of the game's soundtrack, we're offering two separate packages to consumers, and can therefore lower the price of the eShop version for players who just want the game on its own."
So there you have it. Rime on the eShop is the same price as other digital stores, but it's more expensive in real world shops because it includes the soundtrack.
Will you support Eurogamer?
We want to make Eurogamer better, and that means better for our readers - not for algorithms. You can help! Become a supporter of Eurogamer and you can view the site completely ad-free, as well as gaining exclusive access to articles, podcasts and conversations that will bring you closer to the team, the stories, and the games we all love. Subscriptions start at £3.99 / $4.99 per month.