Respawn addresses underwhelming Star Wars Jedi: Fallen Order gameplay, releases extended version
"I promise there is considerable challenge and depth within our combat system."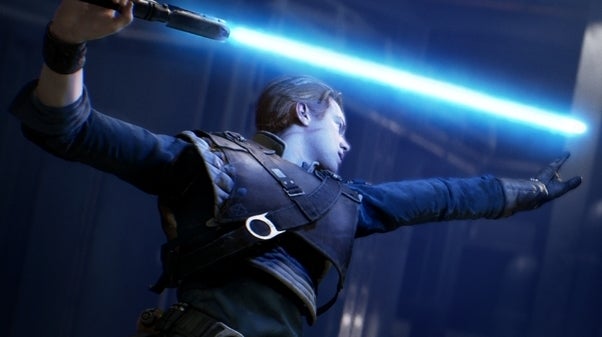 It's fair to say the initial public reaction to Star Wars Jedi: Fallen Order's gameplay was... subdued. In response to the 15 minute gameplay clip shown at EA Play before E3, fans said they felt underwhelmed by the combat, and expressed disappointment at what they considered to be bland and linear gameplay.
To add to the confusion, journalists were then shown an extended version of this demo later on at EA Play, which displayed a cinematic AT-AT scene, a brief look at the skill tree save points, alternative paths and additional combat combinations produced through the mastering of special abilities.
And then during E3 itself, several journalists (including me) were able to go hands-on with an extended extended version of the gameplay demo, which displayed more of the Metroidvania influences and gave critics an understanding of what the mechanics actually felt like.
Having watched the gameplay demo and played the game, I was surprised at the depth of the combat mechanics under the surface (they're solid even if they're not yet perfect) - but also that the Metroidvania elements were not initially shown to the public. Now, Fallen Order's game director Stig Asmussen has addressed the fan reaction to that public gameplay demo, and Respawn has released the extended gameplay footage shown to press.
"We spent months going back and forth discussing the best strategy to release this content, and ultimately decided for the first-look, it was critical to present a focused 15 minutes of raw, in-game footage highlighting lightsaber gameplay that speaks to the Jedi fantasy in an empowering way," Asmussen explained in the blog post.
"But it should not be mistaken that our combat is overpowered or easy," he continued. "I promise there is considerable challenge and depth to be found within our combat system. The same can be said about our approach to level design, which is crafted in a non-linear way with heavy influences from games like Metroid, Castlevania, and the Souls series.
"The game will feature several planets that the player can elect to travel to via starship. On these worlds unique abilities and upgrades can be found that open up new paths across other planets, making retraversal an essential part of the gameplay experience."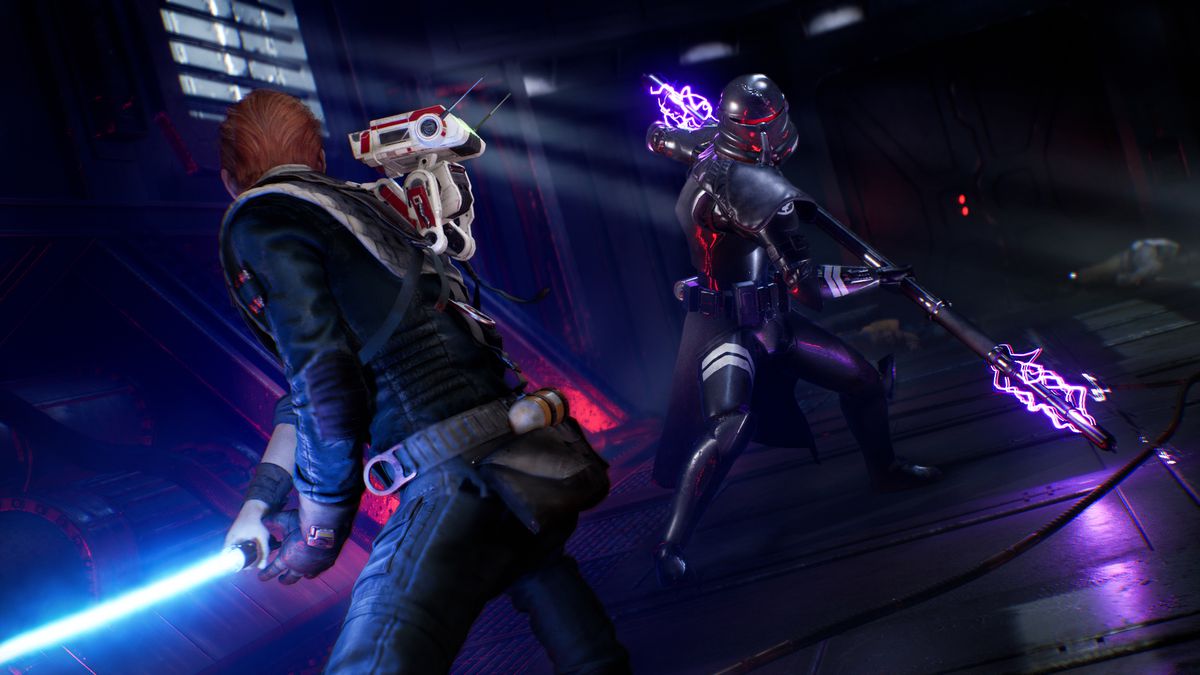 The reason for not showing all of this in the initial demo, Asmussen explained, was because it is "a lot to describe in 15 minutes of gameplay", and "getting hands on the full 25 minute experience is best to completely understand it".
While Asmussen believes the game is on track in terms of making the gameplay "feel good", he said Respawn is still "continually play testing to ensure the game challenges even the most skilled player, while not alienating those who want to take a more casual approach.
"And, maybe most importantly, we also want to make sure that the game is delivering on the core promise of becoming a Jedi."
Personally, I think part of the problem with the gameplay demo was that the combat was executed flawlessly and without useful context (such as a tutorial): it was impossible for viewers to get a sense of the true technicality of those combinations. It's tricky, however, as Respawn would have wanted to display the full capabilities of a Jedi knight once the combat has been mastered.
Equally, I can also understand why Respawn wanted to keep things simple by not showing the Metroidvania-style maps and level design, but displaying these elements would have made the game stand out as more unique.
In any case, if you want to finally see some of those much-discussed features, check out the full 25-minute extended video above. And, if you want to follow Asmussen's advice in learning more about how it feels to play, have a read of my hands-on preview piece here.