Record number of players return to GTA Online following casino update
The Ballad of Yay, Money.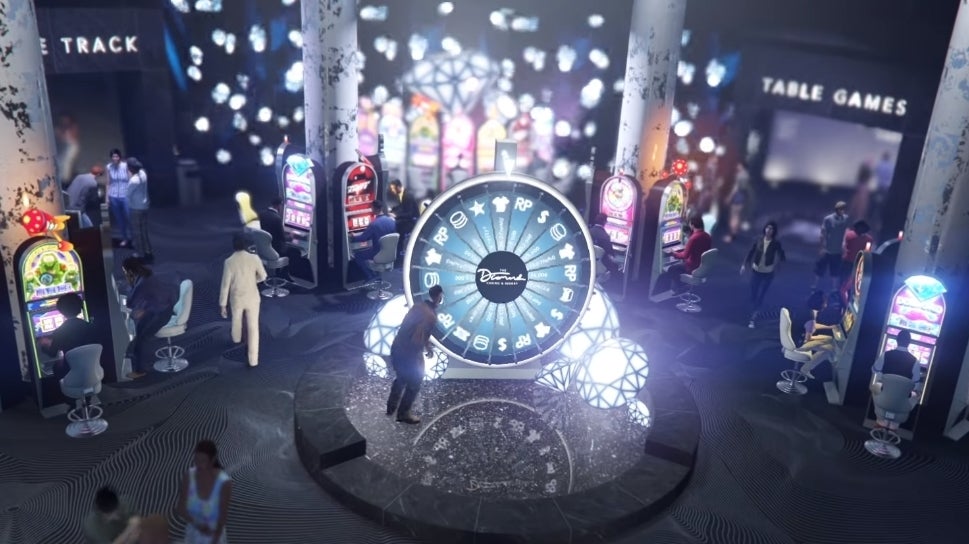 Rockstar wouldn't reveal official player counts, but it seems its Diamond Casino and Resort update has brought players back to the game in droves - if indeed they ever left in the first place.
As revealed by the Hollywood Reporter, GTA Online's Casino update has been the biggest launch since the game was released, boasting the most online players in a single day and week since GTA 5 first launched all the way back in 2013.
The Casino opened on 23rd July, but brought with it some discussion about the legal definition of gambling in games. It's arrival to the game was no surprise to fans, however, as it had been in the making for six years.
To be able to top its daily player counts six years on from the game's release is no small feat, so Rockstar must be doing something right (or very wrong, depending on your view of gambling).
Just last year it was announced GTA 5 had become the best-selling game of all time in the US, and with its frequent online updates, perhaps it should come as no surprise the game continues to outdo itself.