Rayman Origins sequel in the works - report
New game mentioned in marketing survey.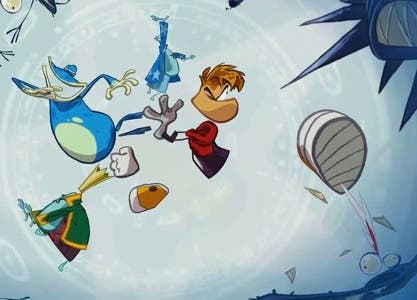 A sequel to last year's rather lovely Rayman Origins platformer could soon be coming down the pipe, according to a purported Ubisoft marketing survey.
As picked up by Kotaku, the form, disseminated by marketing firm and regular Ubisoft collaborator Arkenford, apparently offered a brief clip from the apparent sequel.
"The sequel to Rayman Origins will feature brand new settings: legendary worlds filled with castles, vampires, ghosts, Greek gods or dragons," read the survey blurb.
The report adds that although the original's drop-in/drop-out multiplayer remains, the game's setting will be rather more familiar than the out-there designs of its predecessor.
A sequel would certainly be welcome, if a little surprising. The original got off to a horrible start, selling just 50,000 copies in its debut US month.
That said, it's had legs, and has been hanging around the lower reaches of the charts ever since launch. The recent Vita version no doubt bumped up its total too.
Eurogamer awarded the game a solid 8/10 when it released back in November 2011.
"Ubisoft Montpellier has indisputably crafted a delightful, playful, occasionally exhilarating platformer," read Simon Parkin's Rayman Origins review.
"But while this is a game whose visuals point to a bright, alternative future, its systems too often rely on the dusty past. Half of a classic, then."