Rayman Origins sells 50,000 in debut US month
While Sonic Generations misses the top 20.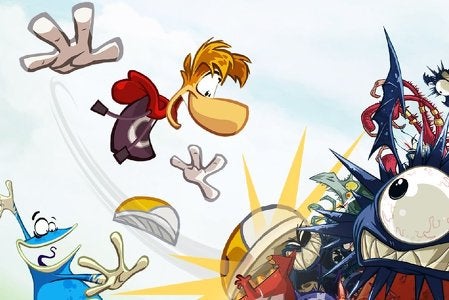 The fate of two of the big name titles missing from yesterday's US November top 10 has been revealed.
NPD analyst Anita Frazier told Eurogamer that Michel Ancel's well-reviewed platformer Rayman Origins sold just over 50,000 copies during its first four weeks on sale.
She didn't reveal where it placed on the chart, though, for some context, Super Mario 3D Land managed 625,000 and didn't make the top 10.
Sales of Origins were similarly underwhelming on this side of the Atlantic too, where the game failed to make the UK top 40 in its debut week.
Frazier also revealed that Sonic Generations was the 26th best-selling title of the month. No sales figure was quoted.
While Rayman's showing will no doubt disappoint Ubisoft, it can take some solace in Assassin's Creed: Revelations' performance. The publisher announced sales of the latest game in the franchise were up 10 per cent year-on-year on 2010's Assassin's Creed: Brotherhood. That puts its first month total at around 1.26 million.