Rare talks Sea of Thieves' upcoming pets and micro-transaction store
Plus cross-play opt-outs, hit registration, and more.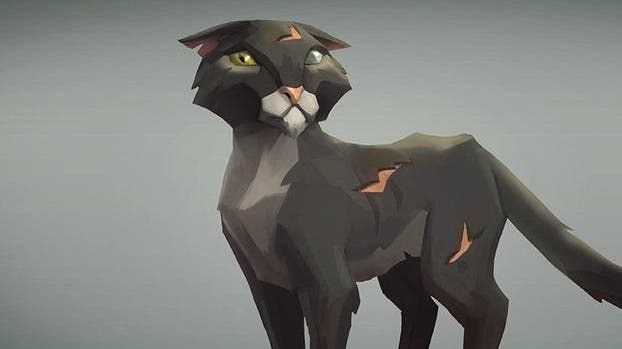 With Sea of Thieves' latest limited-time event, Black Powder Stashes, now out in the wild, Rare has turned its chatter back to the future of its piratical adventure - and has now revealed more on its plans for the game's long-promised pets and micro-transaction store.
Rare has, of course, been open about its plans to implement a micro-transaction store in Sea of Thieves, even discussing it prior to the game's release last March. Initially, it intended to introduce micro-transactions in the form of interactive pets (think along the lines of cats, parrots, and monkeys) "in the few months after launch". However, those plans changed when Rare, following post-release feedback, overhauled its content roadmap, placing pets (and Sea of Thieves' fabled Captaincy Update) "on the back burner".
Pets resurfaced earlier this year, as part of Sea of Thieves' Insider testing programme, but the decision was made to delay their debut (initially planned for May's mammoth Anniversary Update) to make improvements following Insider feedback.
Now, however, speaking in this week's developer update, Sea of Thieves' executive producer Joe Neate has explained that pets are "much closer now to the place that we really want them" and will be returning for Insider testing soon.
Pets, as has been the plan all along, will eventually launch as the flagship items in Sea of Thieves' new storefront, "as a way to generate additional revenue...as we continue to run it as a service". Pets are designed to be a "fun, social" item (one player can purchase a pet, but all crew members can experience it), and will follow the criteria that Rare has laid out for its store.
As Neate puts its, items sold on Sea of Thieves' micro-transaction-based storefront will be "completely optional". They'll offer "no power advantage", and there'll be "nothing that separates players". Additionally, purchasers will always know exactly what they're buying, with no loot boxes or similar systems in sight.
Alongside pets, Rare says it plans to offer emotes for sale, as well as special ship cosmetics. The latter will "celebrate much loved games and characters" - similar to the Banjo-Kazooie and Perfect Dark figureheads given away in-game last year. Although there's no indication yet of how these items might be priced, Neate did note that all will be tested on the Insider programme soon, and will launch in the live game simultaneously.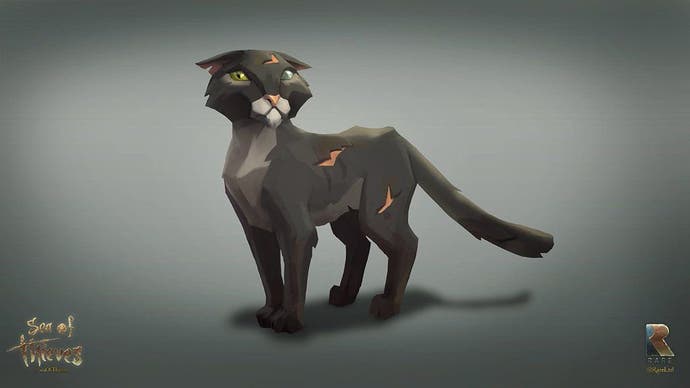 Elsewhere in today's developer update, Neate offered some long-awaited news on Sea of Thieves' previously promised opt-in cross-play functionality, which enables console players using controllers to split from the mouse and keyboard pool. Seemingly, the feature is now in a sufficient state to bring to Insiders "fairly soon" and will be available in the competitive Arena mode first - with Adventure mode to follow.
Those that choose to opt out of the cross-play pool will be automatically paired with players using controllers on Xbox One during matchmaking. However, in certain cases, if a suitable match can't be found, the game will notify players that they're joining a cross-play game, rather than just dumping them out to a menu. Sadly there's still no news on whether those that choose to play with controllers on PC will also have access to the opt-out feature.
Rounding off today's update, Neate also shared word on two other much-discussed Sea of Thieves features. Firstly, Rare has apparently been investigating the game's sometimes wonky hit registration and now believes that it's "made some significant improvements" where projectiles are concerned. Internal testing has been been "super promising", says Neate, and the gun improvements will be joining swords in Insider testing soon.
Finally, Neate confirmed that, following Rare's recent Insider experiments into adding different ship sizes to Arena mode, it's decided that bringing sloops, brigantines, and galleons together in a single match "isn't the way we want to introduce these". It'll be exploring alternatives.
Sea of Thieves' current limited-time event, which marks the start of a new monthly content schedule for Rare's swashbuckling multiplayer adventure, runs until 14th August. That's when the next event, the mysterious Dark Relics, is scheduled to begin.