You can get Sea of Thieves' Joanna Dark figurehead by watching Inside Xbox tomorrow
Plus there's a first look at Forsaken Shores.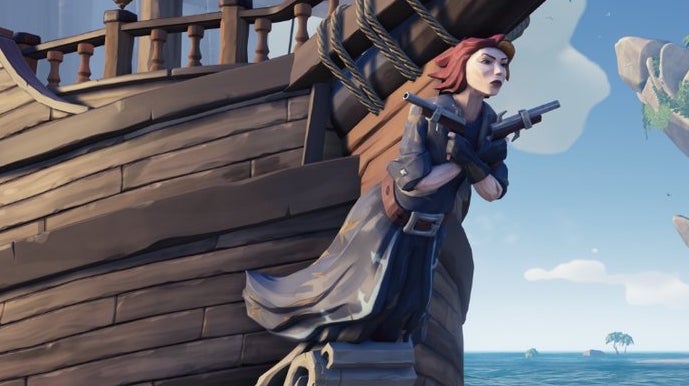 Rare has a few treats in store for Sea of Thieves fans watching Microsoft's Inside Xbox livestream tomorrow, August 21st - including the chance to get hold of a rather nifty Joanna-Dark-inspired figurehead to spice up their ship's bow.
The Joanna Dark figurehead, officially known in-game as the Huntress, is the second Sea of Thieves figurehead to be inspired by developer Rare's classic mascots. The first, themed around Banjo-Kazooie, was released in July to celebrate the pair's 20th anniversary.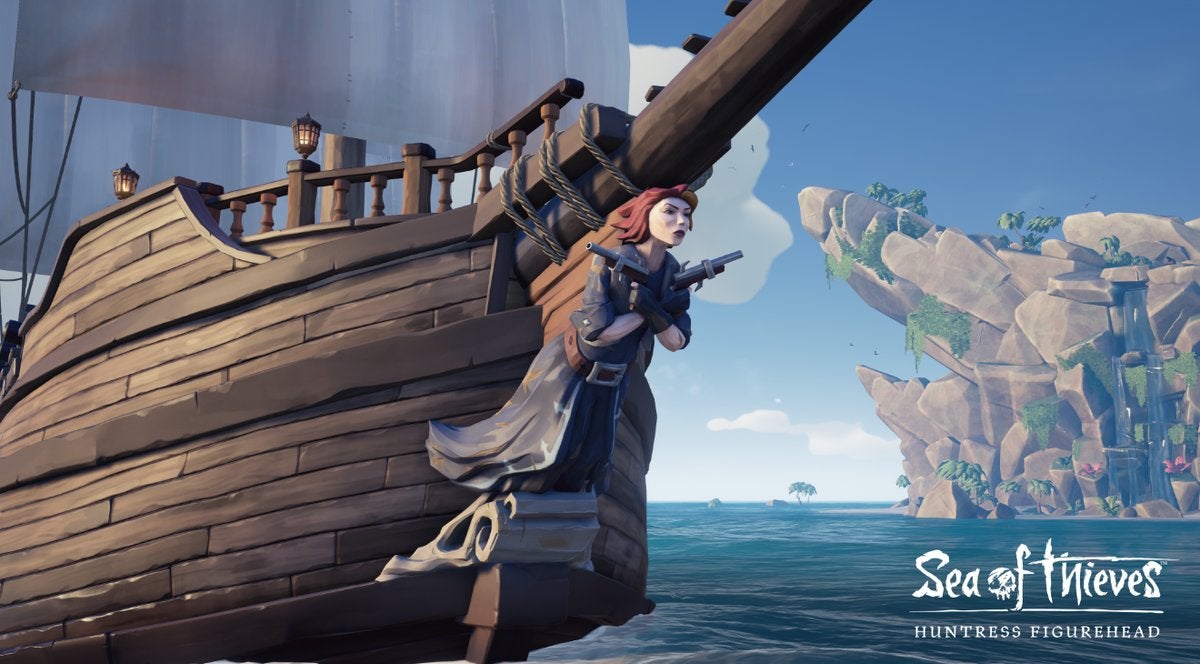 The Huntress was originally given away to visitors at this year's San Diego Comic-Con, but will be made available to all Sea of Thieves players that tune into tomorrow's Inside Xbox Gamescom livestream on Mixer, which begins at 3.30pm BST, August 21st.
Assuming it works the same way as Rare's previous Sea of Thieves Mixer giveaway, you'll first need to sign into the streaming service with the same Xbox Live account that you use to play Sea of Thieves. You'll then probably only have to watch a couple of minutes of the livestream, and the Huntress figurehead should be added to your shipwright chest at a later date.
Sea of Thieves fans might want to stick around for more than a few minutes, however; Rare has said that it will be offering a first look at the game's upcoming Forsaken Shores content update, which is currently scheduled to arrive in September. This is the biggest Sea of Thieves update yet, adding a thoroughly ruthless new zone, a related new AI threat, rowboats, and more - all of which could be quite the treat if the game's previous two, largely excellent major content updates, The Hungering Deep and Cursed Sails, are any indication.
Forsaken Shores is the third of six previously announced major content updates due to come to Sea of Thieves in 2018, although the remaining three have yet to be either named or detailed. Hopefully Rare might have a few more snippets to reveal about the year's other additions as part of tomorrow's show.