Sea of Thieves adds a new figurehead celebrating Banjo-Kazooie's 20th anniversary
And it's 1,998 gold.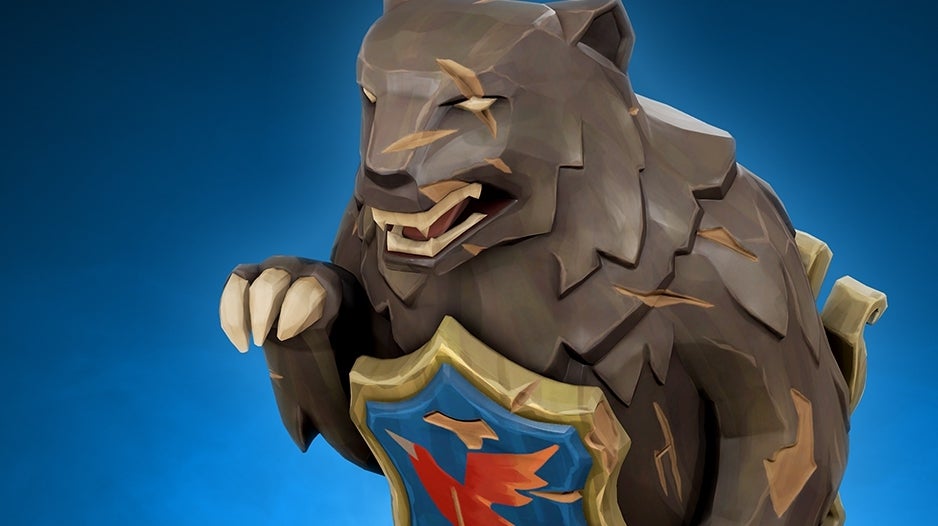 Sea of Thieves' regular weekly update has arrived, this time bringing with it a special limited-time figurehead to celebrate the 20th birthday of Rare's platform classic, Banjo-Kazooie.
The Bird and Bear Figurehead, as it's officially known, doesn't feature the iconic duo directly, but instead pays homage via a wood-carved grizzled brown bear, paired with an avian blue and red shield. It's a relatively subtle nod then, but one that sits well with Sea of Thieves' distinct piratical aesthetic.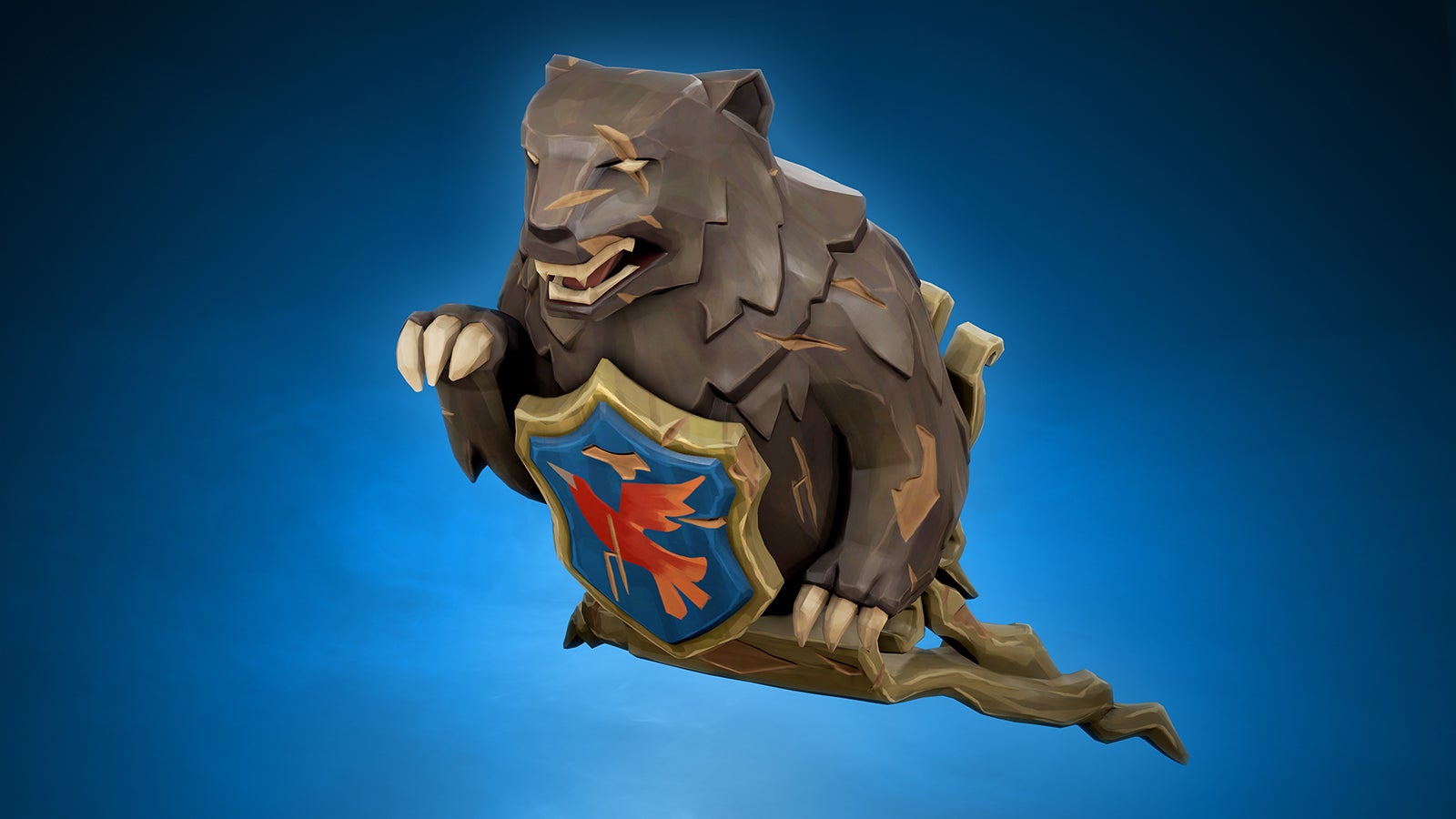 If you're sufficiently swayed, and fancy sprucing up your frontage with some classic gaming memorabilia, the limited-time Bird and Bear figurehead will be available from the shipwright at all outposts throughout July, and will set you back an entirely appropriate 1,998 gold.
Elsewhere in today's Sea of Thieves update, new stuff is a little thin on the ground - mainly as it comes midway through the game's current Gunpowder Skeletons limited-time event. It does, however, offer some improvements (ships now rock in response to cannonball impact for added immersion, for instance), as well as bug fixes, all detailed in the latest patch notes.
Next week's update should herald the arrival of a third limited-time Bilge Rat Adventure (The Sunken Curse, which follows on from Skeleton Thrones and Gunpowder Skeletons), while Cursed Sails - Sea of Thieves' second major content update, adding the three-man Brigantine, a roaming ghost ship AI threat, and more - is expected to arrive toward the end of July.