Rare reveals Sea of Thieves' hellish new lands and skeleton crews
Next big content drops in July and September.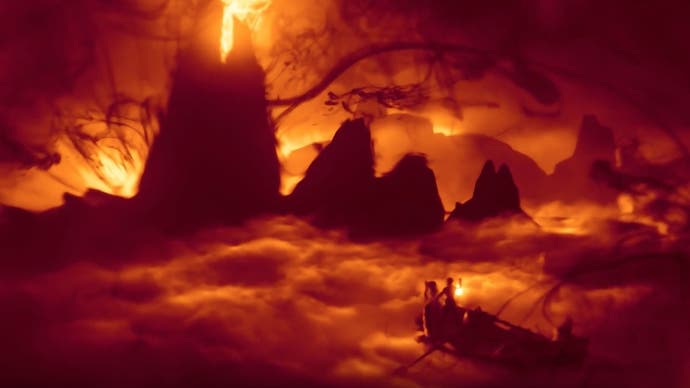 Rare has shown off some of the new piratical delights coming to its multiplayer sandbox game Sea of Thieves in the coming months - all wrapped up in one rather eventful trailer.
The developer previously pledged to release six major free content updates for Sea of Thieves in 2018. The first, The Hungering Deep, has already arrived, with Cursed Sails and Forsaken Shores due up next.
During Microsoft's E3 showcase, we got a cinematic glimpse of what's in store for both content updates, including a blistering red hellscape - a new location coming to Sea of Thieves as part of Forsaken Shores - described as "a place of darkness where fire and ash consume all".
Elsewhere, it looks like skeleton crews will soon be roaming the waters of Sea of Thieves as part of the Cursed Sails update.
The Cursed Sails is out in July, while Forsaken Shores is scheduled to launch in September.