PS Now is currently 25% off for new subscribers
Play Spider-Man, Shadow of the Tomb Raider, Control and more.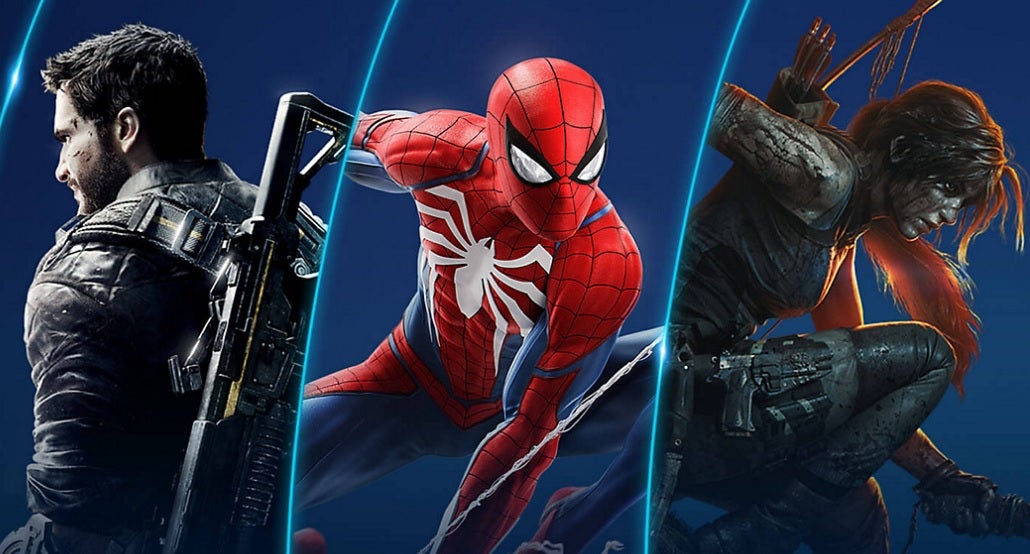 Sony is currently discounting a 12-month PS Now subscription by 25 per cent for new subscribers.
It's currently on offer until the end of the month directly through the PSN Store for £37.49.
You can even save yourself a few extra quid if you pick up £40 PSN credit from ShopTo for £33.85 and use that to pay for it!

What is PS Now, though? Well, for a while, PlayStation Now has been Sony's somewhat forgotten attempt at breaking into the cloud gaming space. Like many similar services, a lacklustre library and performance dependent on a super-fast internet connection for quality streaming meant it was largely ignored. However, changes over the last year or so have made the service massively more appealing.
One was a cut to baseline PS Now subscription prices to make it more affordable. Another was the addition of the option to download over 300 select PS4 games directly to your console - thus negating the performance hiccups that can come streaming. This, then, put it in a similar place to Microsoft's increasingly popular Xbox Game Pass service. Along with that are the 700 or so PS4, PS3 and PS2 games that you can stream to your PS4 or PC - with online multiplayer included where available.
Currently, PS Now still can't quite compete with the quality in the vast library of titles on Game Pass, but it's clear Sony is doing as much as it can to close the gap. Lately, it's added the likes of PS4 exclusive Spider-Man, as well as bigger third-party hits such as Shadow of the Tomb Raider and Control. You can view the full list of PS Now games right here.
As it seems Microsoft is going all-in on its Game Pass and Game Pass Ultimate services for next-gen, Sony is definitely trying to play catch up in that area. Over the coming months, it'll be interesting to see if they make any more announcements on what's planned for PS Now and the PS5.
---
Looking for more PS4 offers? Why not head over to Jelly Deals where we've got the best PS4 external hard drive, the cheapest PS Plus deal and all the info you need if you're looking for PS5 stock.
---
Attempts to bulk up PS Now membership numbers with a discount could be a sign of things to come. This sale price, plus the ability to download games, certainly makes it a more tempting prospect - at least from my perspective. Think you'd give it a try now?