PlayStation Now lets you download games onto your PS4
Off stream.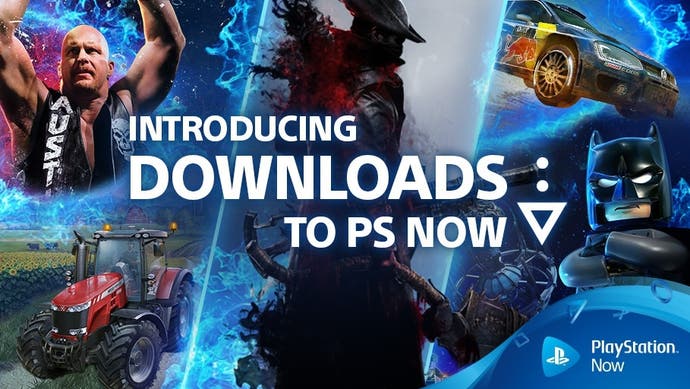 PlayStation Now lets you download games onto your PS4 in addition to streaming them.
PS Now is Sony's £12.99 a month subscription service, which gives you access to a raft of PS3 and PS4 games such as Bloodborne, as well as classic PS2 titles.
Up to now, it's been a streaming-only service. But as of yesterday, you can download PS4 and PS2 classics as well, putting PS Now more in-line with Microsoft's rival subscription service, Xbox Game Pass.
This feature is being rolled out over the course of September, so you might not see it right now. When it's available for you, you'll see a new tag in the game preview section for a game in PS Now telling you if it's downloadable.
Downloaded games output in their native resolution and come with 5.1 surround sound, and they support DLC you've bought and any PS4 Pro enhancements, as you'd expect.
It's worth noting you don't need a PlayStation Plus subscription for online multiplayer on PS Now. This applies to both streaming and downloaded games.
Also of note, once you've downloaded a game, it's available to play offline. But you need to connect your PS4 to the internet once a week to verify your PS Now subscription, even if you're playing downloaded games.
As you'd expect, if your PlayStation Now subscription expires, you'll lose access to the downloaded game and any DLC associated with it. But if you resub or buy the game from the PlayStation Store, you can use any DLC you've bought again.
And bear in mind, save data is not automatically transferred between streamed and downloaded PS Now games. If you're streaming, save data is stored within the PS Now app. If you're playing a downloaded PS Now game, the save data is manually downloaded to PS4 system storage. The middle ground is PS Plus online storage. To continue using your save on a downloaded game, you have to upload the PS Now save to online storage, then download it from the cloud.
This is pretty cool: you can stream and download a game at the same time, so you can play while you're waiting for the download. However, depending on your internet speed, you may experience reduced streaming quality or decreased download speed.