Project Cars to get free DLC cars every month
Car number one is the Lykan Hypersport.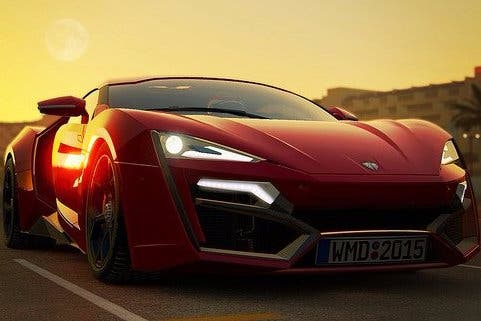 Project Cars developer Slightly Mad has promised to release new cars every month for free.
Project Cars has been delayed a number of times, the latest earlier this month "due to the team's continued dedication to polishing the game".
Project Cars was originally due out last November, but was delayed to 20th March. It was then delayed to 2nd April. Currently, it's due out for PC, PlayStation 4 and Xbox One mid-May 2015.
Earlier this month Slightly Mad promised free content by way of compensation that would be available the day the racing game comes out.
It's now expanded on this offer, revealing new cars will be released for free every month after the game comes out.
Free car number one is the Lykan Hypersport, a futuristic supercar produced in the Middle East and set to star in the Furious 7 film in April and then Project Cars in May.
Here's Project Cars creative director Andy Tudor in a blog post on the Project Cars website: