Project Cars delayed until March 2015 to avoid competition, raise quality
UPDATE: Namco confirms new launch date.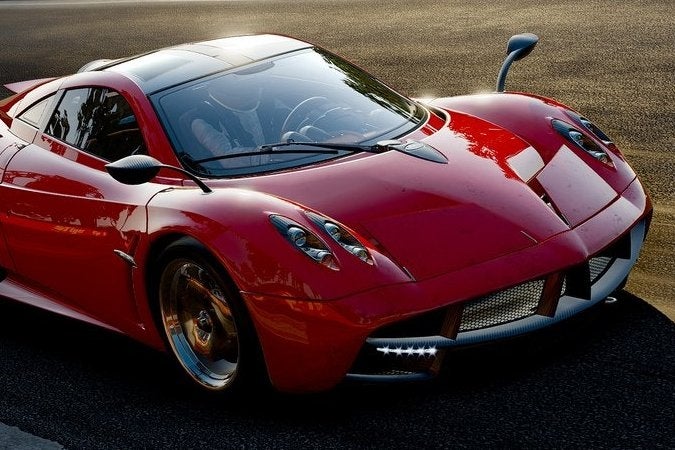 UPDATE 17/10/14 2.10pm: Project Cars publisher Bandai Namco has now officially confirmed the game's delay until 20th March 2015.
In a statement passed to Eurogamer, the company reaffirmed the reasons previously stated to backers - that the game would benefit from being moved away from the competitive holiday season dominated by household names and from extra development time to polish the game.
"Our goal has always been to deliver a landmark title that encompasses the wishes and desires of racing fans from all around the world; something with features and content powered by the community that provide a truly unforgettable and pioneering experience," Slightly Mad Studios boss Ian Bell explained.
"Whilst a tough decision to make, the change in release date allows the game the greatest chance of success and visibility, and the opportunity to polish the game even further to the high standards that both ourselves and our community demand and expect. We're eager for you all to see what we've been working on in just a few months."
ORIGINAL STORY 17/10/14 1.20pm: Slightly Mad Studios has reportedly delayed its upcoming racer Project Cars until March 2015.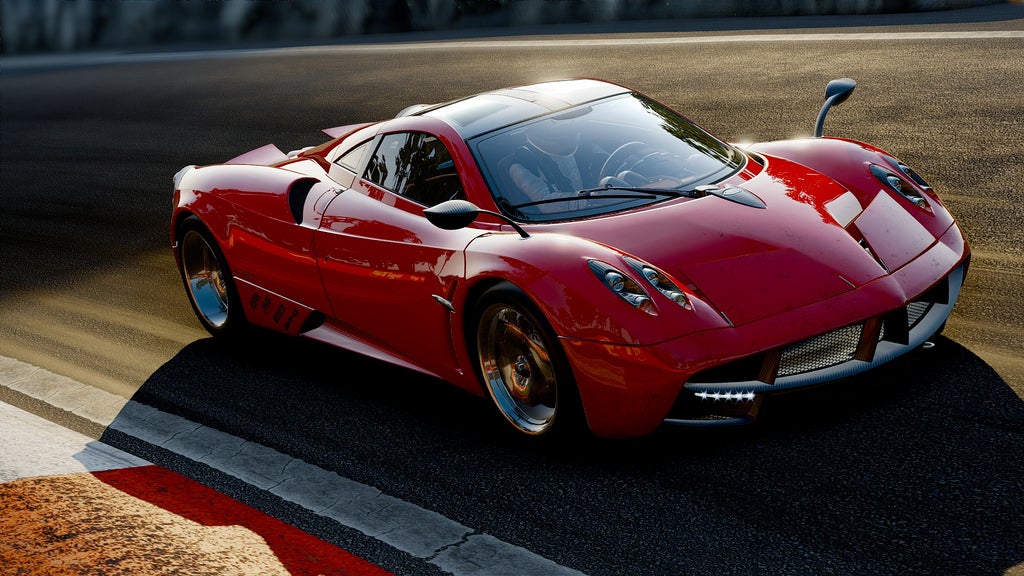 The delay has yet to be publicly confirmed, but was earlier announced to the project's community of backers via a post on the studio's private forum.
Project Cars had been due to launch in the UK on 21st November for PC, PlayStation 4 and Xbox One. A Wii U edition had already been delayed into next year.
The text of Slightly Mad's post to members - and the upcoming press statement designed for public release - have now been shared online via backers reaching out to SixthAxis and NowGamer.
"Attached to this post is a press release which will go live tomorrow which announces that the new release date for the PC/PS4/XB1 versions of the game is now March next year," director Andy Garton wrote.
"We wanted you guys to read it here first and to try and expand a little more on the reasoning.
"Primarily, this has come about because a couple of other big games have announced they are shipping around the same time as our planned first date," Garton continued, likely due to the close launch of Ubisoft's own racer The Crew, and possibly due to the rumoured November release of Grand Theft Auto 5 for PS4 and Xbox One.
"We know it might be a little hard to believe but this would have had a very significant impact on our initial sales (and the initial sales period is critical as that's when the majority occur. It became immediately clear therefore that we'd need to move away from this release window.
"The other factor at play here which I'm sure most if not all of your are aware of is that the game is still lacking the fixes and polish it really deserves. We've been working extremely hard on tracking towards the original date, and could indeed have made it, but deep down we knew it wouldn't have resulted in the ultimate level of quality that we wanted.
"Project Cars isn't 'just another game' for SMS, it's the start of our very own IP/brand which we believe can live and be succesful for a long time. It's critical the first release is a solid one therefore to lay the foundations for those plans.
"As such we decided that a release early next year made a lot of sense all round. January is traditionally a very slow month for game sales (people have spent all their spare cash up to and including the holidays). February is affected to a lesser degree so March is an ideal window.
"We appreciate there may be some disappointment but hope most will see this as overall a positive move for the project."
The statement closes with the reassurance that the developer has now secured financial backing for its additional development time and that there would be no major additions despite the delay - as the studio would again find itself short on time to polish the game to the level it needs.
Project Cars distributor Bandai Namco told Eurogamer that it could not yet comment on the delay but was aware of the reports online.