Pre-order Destiny: Rise of Iron and you'll get an Iron Gjallarhorn sparrow, too
Winter is coming to the Cosmodrome.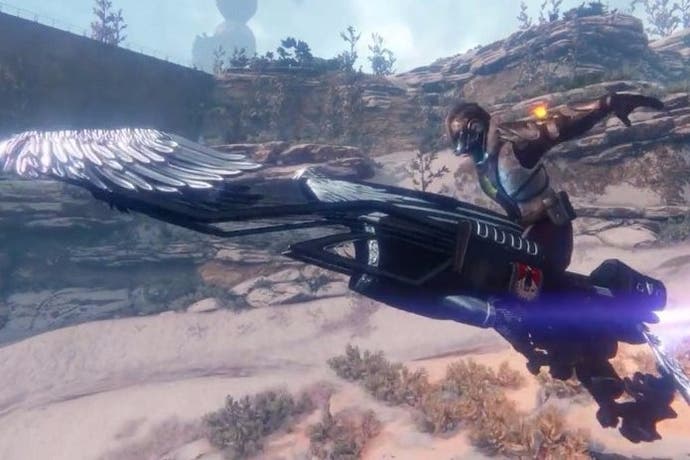 There's now another pre-order incentive for Destiny's upcoming sequel - an in-game Sparrow vehicle shaped like the game's most iconic weapon, Gjallarhorn.
Anyone can get a Gjallarwing, as it has been officially dubbed, although normally it is for sale in the game's real-world money shop Eververse. Pre-order the expansion, however, and you'll get a special black and silver Iron Gjallarwing for your troubles.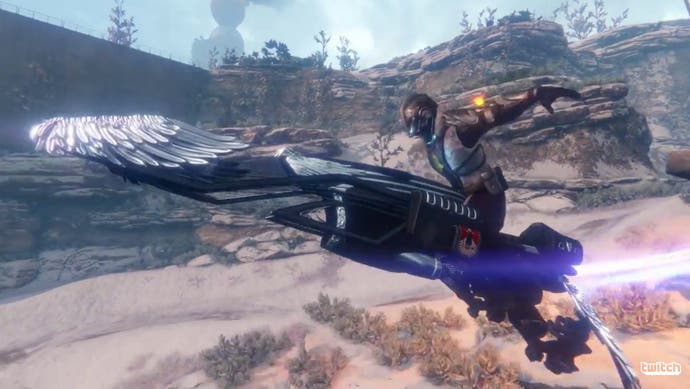 It mirrors how Gjallarhorn will return to the game in Rise of Iron, but only pre-order customers will get the black and silver Iron Gjallahorn paintjob.
Destiny developer Bungie revealed the new mount during a Twitch livestream last night. The team also took a tour of the expansion's new Cosmodrome areas, which also see some existing sections covered in snow.
Evidence of the SIVA infection - the red tentacle-like growths which have infected and powered-up Fallen enemies in the region - were plain to see. The fresh areas will also feature new patrols and secrets. A fresh light level cap of 355 was also revealed.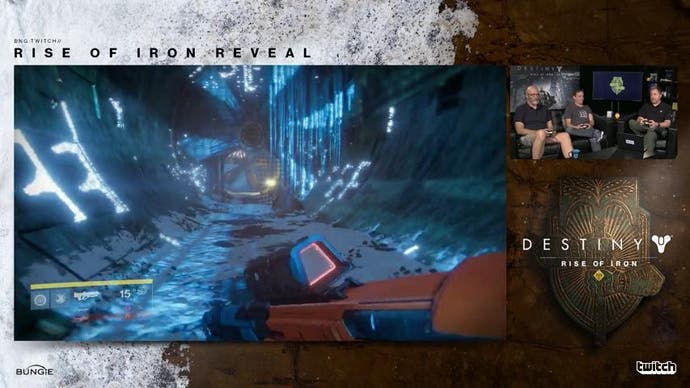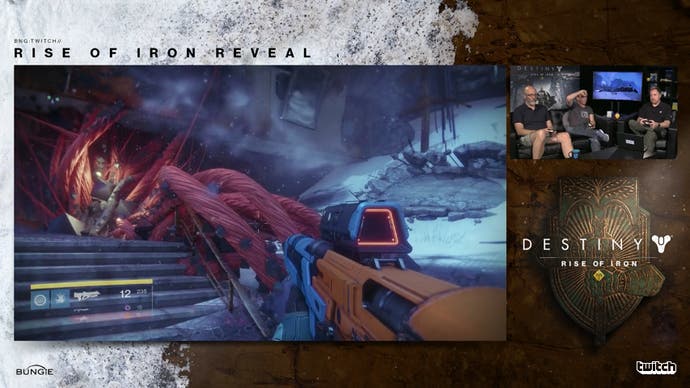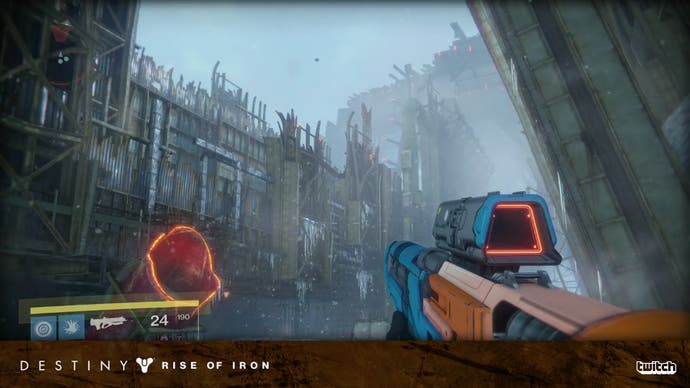 Bungie will next reveal Rise of Iron's multiplayer, at Gamescom next month. Until then, you can keep busy with Destiny's latest event, which we uncover in our Destiny: Moments of Triumph guide.