Pre-order Company of Heroes 2 and you get free campaign DLC
Attention!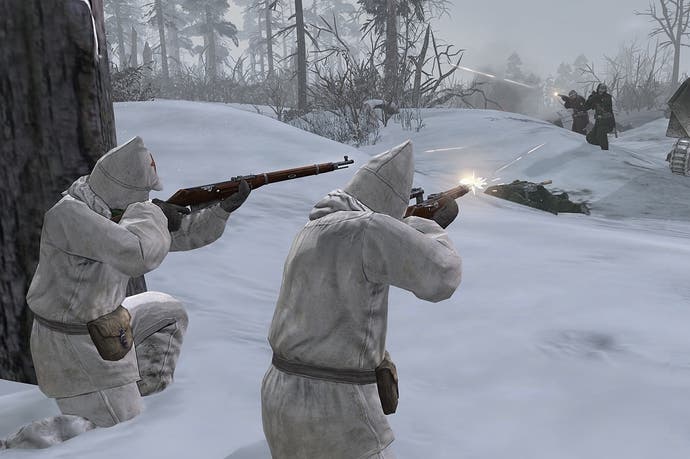 Company of Heroes 2 will expand with an extra mini-campaign for people who pre-order the game, new publisher Sega has announced.
The additional 'Theatre of War' content will arrive post-launch and supplement the military strategy title with a new single-player story, based in another area of the game's conflict.
Also included are two multiplayer vehicle skin packs (Winter Ambush and Voronezh Front), and two extra multiplayer commanders for both German and Soviet factions.
"We are pleased to be able to reward our most loyal fans for pre-ordering the game with this pack. These items will give them bonus single and multiplayer content to enjoy," reported Company of Heroes 2 producer Greg Wilson.
Sega bought the Company of Heroes IP and developer Relic earlier this year after previous publisher THQ went bust. Due for release in June, the game's private beta began earlier this week.