DLC at stake as Total War takes on Company of Heroes
Both Rome 2 and COH2 are half-price as well.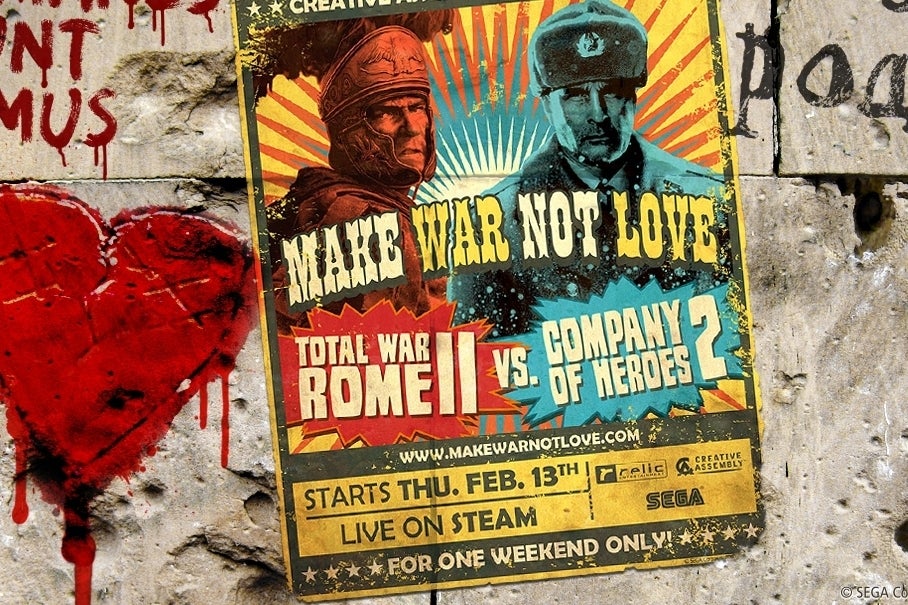 Sega's Valentine's Day promotion for Rome 2: Total War and Company of Heroes 2 has downloadable content at stake.
From 6pm today, every victory - presumably online - earned in each game will be regarded as one point scored. The winner will be the game with the most points earned by 6pm Monday. You can track the progress of the battle on a dedicated, and very colourful may I add, website.
If Rome 2 wins, downloadable content pack Beasts of War will be offered to everyone for free for five days. If Company of Heroes 2 wins, two new multiplayer Commanders will be free for five days.
Rounding the promotion off are half-price discounts for both main games until Monday, which means Total War: Rome 2 and Company of Heroes 2 are currently just £15 on Steam.