Have a trial key for Company of Heroes 2: The British Forces on us
Update: grab the final few keys now!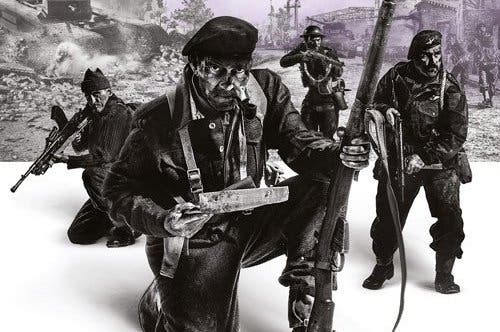 Update, 10am 2/9/15: We're down to the final few keys, so if you've got time to download and dabble in The British Forces before the trial closes today, now's your last chance.
Original story, 2pm 1/9/15: Sega has given us 4000 Steam codes for the limited free trial for Company of Heroes 2: The British Forces. The trial runs from now until 10pm UK time tomorrow, Wednesday 2nd September. As it's a short trial, we're giving away the codes on a first-come, first-served basis, so you can redeem and start downloading the game straight away.
Like The Western Front Armies before it, The British Forces is a standalone multiplayer expansion for Relic's fine strategy game that sells for £9.99 on its own, or as an addition to the main game with a 20 per cent discount. It's out 3rd September.
To claim your code, simply enter your email address in the box below and click 'Get a code'. If you would like to be the first to find out about our next giveaway, consider throwing us a follow on Facebook and Twitter.
Disclaimery words: We like offering you free stuff, such as access to the latest beta tests or even full copies of Steam games. But it's useful for you to know the mechanics of the giveaways before you decide whether or not you would like the code.
Our preferred method for distributing keys at the moment is using a Facebook app. To make sure that bots don't steal all the codes, this giveaway uses your email address to verify that you are a genuine, unique individual. Your email address is also used to verify one code per user maximum. To verify your giveaway entry and provide a code, you may be asked to log in to Facebook and add the Coupon app. Eurogamer does not collect your Facebook data and will never use your email for marketing purposes. After you have claimed your free code, feel free to uninstall the Coupon app from Facebook.
In order to redeem your code and jump into the beta you will need to download Steam, log in, click on 'Add a Game' and plonk the code in. Note, these codes are for PC only. Enjoy!