Pokémon GO's UK microtransaction prices revealed
Payday.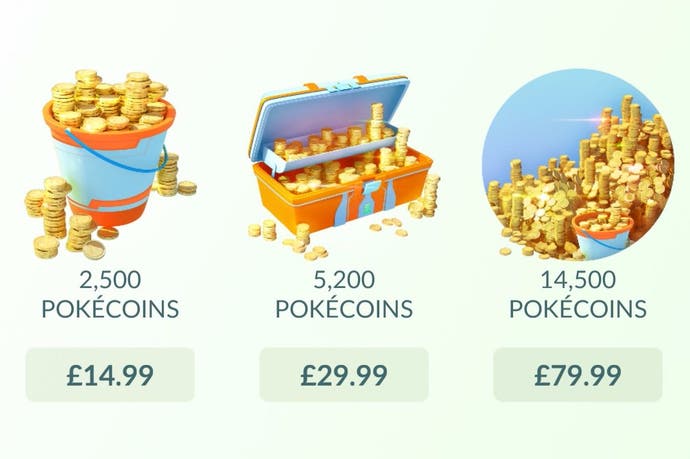 Pokémon GO is a free-to-play game for iPhones and Android devices, so as you might expect it includes are plenty of ways for you to spend money.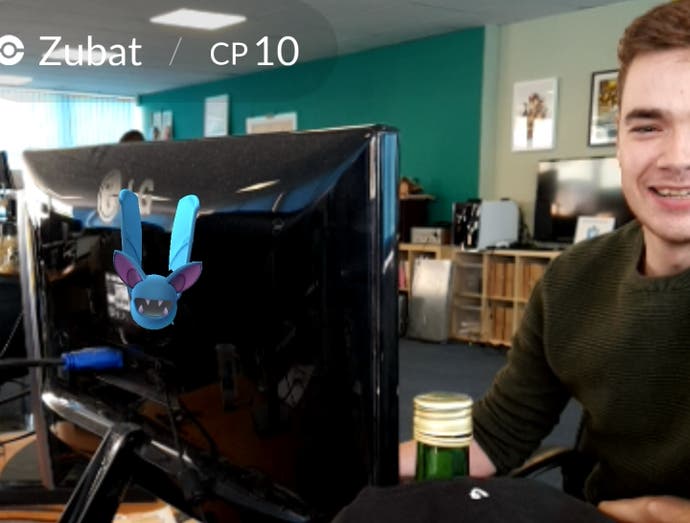 Your main resource is Pokéballs for catching your critters, which sell at 100 Pokécoins (79p) for 20, up to 800 coins (about a fiver) for 200.
Pokémon aren't easy to catch, so you'll likely need quite a few of these - although you can also find them fairly easily just by exploring your local area.
You can also buy incense for increasing the number of Pokémon around you for 30 minutes.
There are also ways to increase the number of Pokémon you can store, upgrades for your bag to carry more items, eggs to hatch Pokémon and an incubator to hatch them more quickly.
Here's the list of prices from the game's UK version in full:
100 Pokécoins - £0.79
550 Pokécoins - £3.99
1200 Pokécoins - £7.99
2500 Pokécoins - £14.99
5200 Pokécoins - £29.99
14,500 Pokécoins - £79.99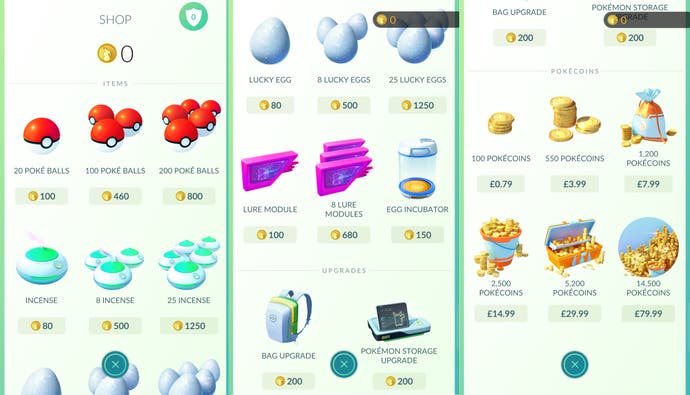 Pokémon GO has only officially launched in a couple of countries, although you can download Pokémon Go right now in the UK and US on Android devices with this quick workaround.
If you have the app already and are struggling with the way Pokémon GO drains your battery life, you should be aware this is a "known issue".
Playing Pokémon Go? Check out our Pokémon Go guide and beginner's tips to get the most out of finding, catching and leveling up.