Dataminers unearth an updated version of PlayerUnknown's Battlegrounds' desert map
Plus jet skis! A pickup truck! A camper van!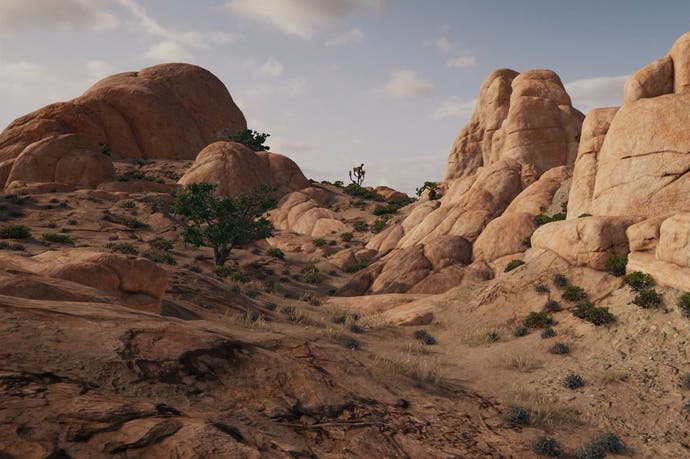 PlayerUnknown's Battlegrounds' 1.0 update - that's the one with the long-promised vaulting and climbing - is out now on test servers, and dataminers have uncovered new details, including an updated desert map and a few new vehicles, within.
Battlegrounds' version 1.0 hit PC test servers earlier today, following a several-week delay, and its arrival has given eager dataminers the chance to poke around its innards in a bid to unearth previously undisclosed information - and that's precisely what they've done.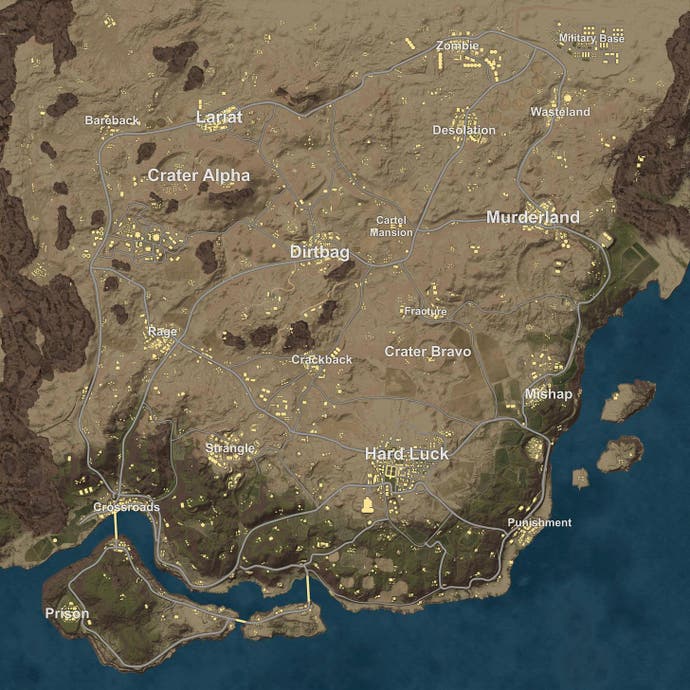 Top of the list of discoveries is an updated look at Battlegrounds' forthcoming, and highly anticipated desert map. It's the second time that a work-in-progress version of the map has been located and dissected by dataminers, but this new version offers a presumably more up-to-date - if not near-complete - look at its design.
The new desert map (which was originally due to release as part of the 1.0 test update) was once again unearthed by gorgeously named Reddit user bizzfarts, and has made its way onto the internet in labelled mini-map form. It shows the map's most recent topographical layout, a few location name tweaks, and a bit more water down south. It's a treat for fans of spot-the-difference, and you can even have a go at trying to pair PlayerUnknown's latest desert map images with their proper geographical placement if you're in the mood.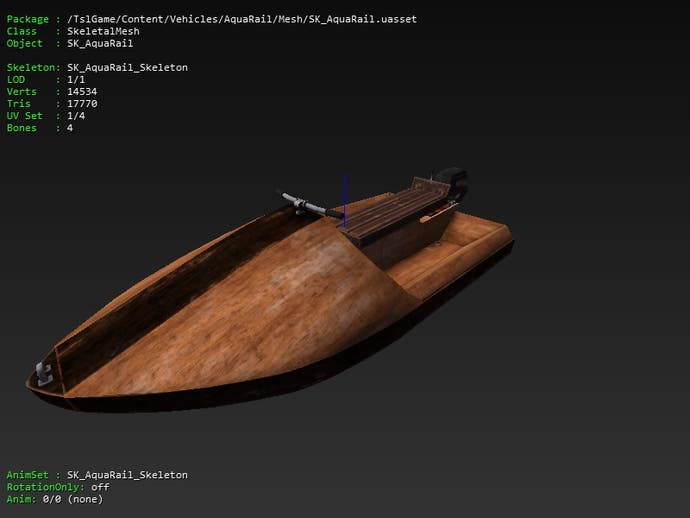 The other notable inclusion in the version 1.0 test update is a new jet ski model. PlayerUnknown first teased the inclusion of jet skis back in July, but they're not currently available in-game. The jet ski's curiously wooden model was found by Reddit user Art_7s, who also uncovered a new VW camper model, a pickup truck, and a new machine gun.
When and whether these new additions will eventually make it into the game remains to be seen. Hopefully the desert map will hurry it up though, before the anticipation gets too much for everyone and 20 million players keel over in unison.