PlayStation Home is getting an update
UPDATE: New Trophies revealed.
UPDATE: The full list of Trophies for PlayStation Home has now been revealed.
Awards include Trophies for purchasing clothing, taking photos and visiting friends. There's a shiny gold Trophy for you if you log in to PlayStation Home on 50 different days.
Welcome Home - Log in to PlayStation Home (B)
A Place to Call My Own - Visit your Harbor Studio apartment (S)
Interior Designer - Use 15 unique, purchased or rewarded furniture items in an apartment (B)
Wherever I Lay My Hat - Own 3 purchased or rewarded apartments or clubhouses (S)
Fresh Threads - Own 15 purchased or rewarded clothing items (S)
Brand New Toy - Own 3 purchased or rewarded portable items (B)
Nice Gadget! - Own 15 purchased or rewarded furniture or active items (B)
A New You - Change each item of clothing individually on a male or female avatar (B)
A Documentary - Take a photo on 10 different days (B)
Welcome Guest - Visit a friend's apartment (B)
Grand Explorer - Visit 20 unique spaces (B)
There's No Place Like Home - Visit PlayStation Home on 50 different days (G)
Born to Dance - Perform 5 of the default dances (B)
ORIGINAL STORY 11/3/14: A new update for PlayStation Home will add support for PlayStation Trophies, Sony has announced.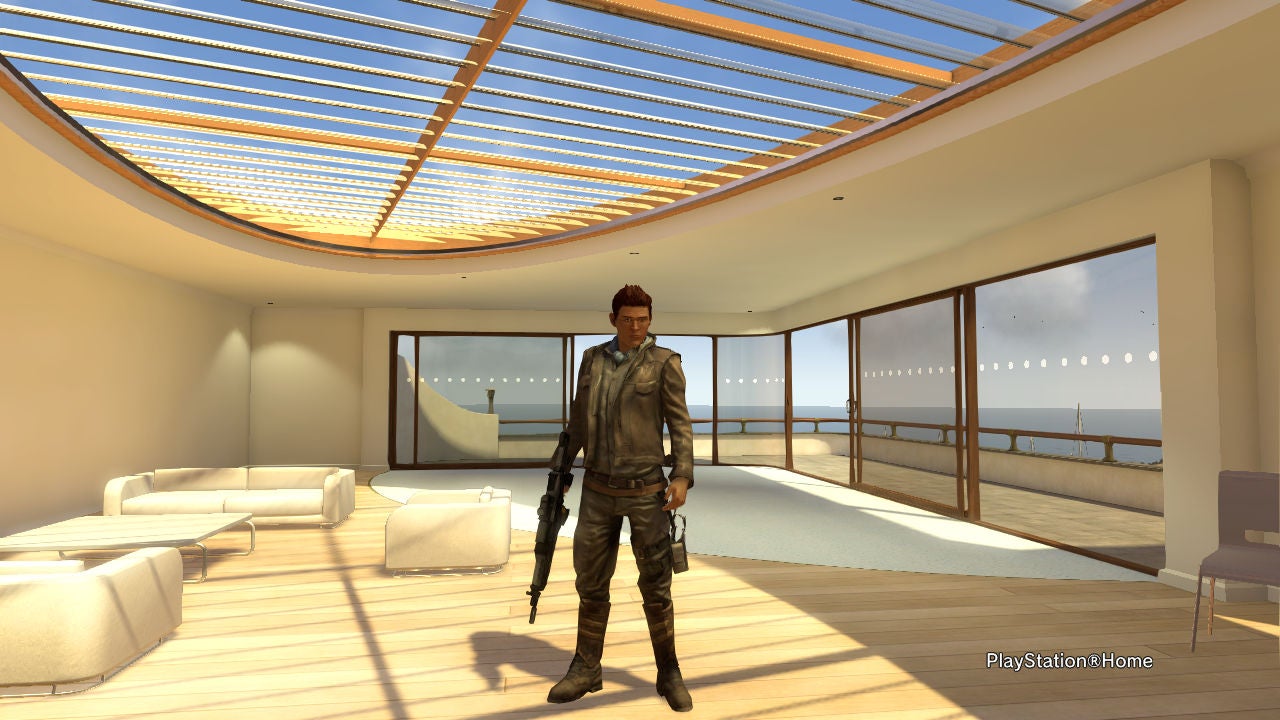 PlayStation Europe community manager Chris Owen revealed the tidbit last night via Twitter, and added that the changes would give live tomorrow, 12th March.
It marks the first change for Sony's virtual world in some time, and will bring Sony's virtual world up to version 1.86.
PlayStation Home first launched back in 2008 and saw sporadic updates throughout the PS3's lifespan. But Sony has remained quiet on what's next for the service - or whether it will appear on PlayStation 4.
PlayStation Home v1.86 coming on Weds 12 March, introduces Trophies! *ping*

— Chris Owen (@Envisager_) March 10, 2014