Former Sony man Phil Harrison made boss of Microsoft's European Game Studios
UPDATE: MS insists Harrison hasn't replaced Molyneux.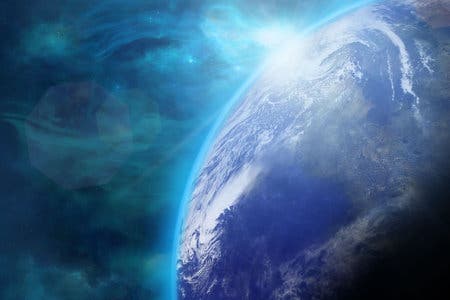 UPDATE 2: Microsoft has stressed that Phil Harrison hasn't replaced former Microsoft Studios Europe executive Peter Molyneux, who left to join Guildford start-up 22 Cans last week.
"Is Phil Harrison replacing Peter Molyneux?" asked Larry "Major Nelson" Hryb on his Twitter page. "No. Phil's role on the IEB leadership team is completely unrelated to Peter's departure."
UPDATE 1: Phil Harrison's Microsoft appointment is official.
In a press release the Xbox 360 manufacturer said the former Sony executive had joined the Interactive Entertainment Business (IEB) leadership team as corporate vice president "with an emphasis on growing the division's European business".
Harrison will lead the Microsoft Studios European organisation, and will "influence the broader performance of IEB's European business through strategic partnerships and by bringing culturally relevant entertainment experiences to Microsoft platforms, now and in the future".
He'll bring his experience in the mobile and social space to bear in his new role. And, expect him to grow Xbox's development efforts in Europe, including overseeing Fable developer Lionhead Studios, Soho Productions and Kinect Sports creator Rare.
Harrison said: "I am excited to be joining the senior team at Microsoft at a pivotal time for our industry.
"I am really impressed with the company's long-term vision for growing the market for interactive entertainment globally and also with the incredible wealth of talent, technology and resources the company has available to succeed."
Phil Spencer, corporate vice president at Microsoft Studios, added: "We are honoured to have Phil join a team that boasts a wealth of talent from across the industry.
"Phil is one of video gaming's true visionaries, and his experience overseeing global studios and deep industry relationships make him the ideal person to lead our European efforts. Under his leadership, we look forward to continuing cultivating the best talent and growing our business in the region."
And finally, Don Mattrick, president, Interactive Entertainment Business, had his say: "Phil has played an instrumental role in shaping modern console history through his keen insights into both hardware and software strategy.
"His addition to our leadership team will impact our global business in innumerable ways, as he aligns our studio development and growing portfolio of entertainment experiences in Europe to drive our continued growth worldwide."
Harrison will continue as a "special advisor" to London Venture Partners, LLP, the venture capital firm he co-founded.
ORIGINAL STORY: Former PlayStation man Phil Harrison has been crowned the new head of Microsoft's European Game Studios, GamesIndustry International has revealed.
He will fill the boots of the recently departed (from Microsoft) Peter Molyneux.
Eurogamer has backed this up with sources independently. Harrison resigned as head of Sony Worldwide Studios in 2008, leaving PlayStation for Atari. Harrison left Atari in 2010 after one year's service, and joined streaming company Gaikai a month later.
Will his ties to Gaikai impact the next generation of Xbox?
Harrison was responsible for overseeing 13 of Sony's first-party studios around the world, and was synonymous with big PlayStation 3 announcements at conferences. He unveiled PlayStation Home and LittleBigPlanet to the world at GDC in early 2007, for instance.
The groundwork Harrison laid with Worldwide Studios has helped Sony produce games like LittleBigPlanet, Heavy Rain, Uncharted, Resistance, Infamous and more. Sony arguably has a stronger first-party output today than Microsoft.
What effect will Harrison have on Microsoft?