Watch avatars hug like lovers in PlayStation Home
And kiss romantically.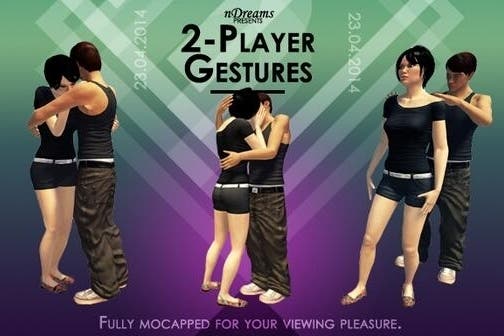 Sony has released a gesture pack for virtual life experience PlayStation Home that lets avatars hug like lovers, among other things.
Developer nDreams has created a number of new motion captured two-player gestures for the PlayStation 3 add-on that lets avatars interact in new and... cosy ways.
You can choose to receive a friendly hug, lovers hug, high five, fist bump, chest bump, massage, kiss on the cheek, romantic kiss and a handshake. You can even hold hands. Check out the new gestures in the video below. It's all a bit like The Sims.
nDreams also plans to release a new sound pack that will let other avatars hear you wolf whistle, get attention, clap and cheer. Perfect for a pretend night out in Croydon.
Sony continues to update PlayStation Home nearly six years after its public launch. In March support for Trophies was added, bringing Home up to version 1.86.
Will Home also launch on PlayStation 4? Sony is yet to say.