PlayerUnknown's Battlegrounds dev introducing tougher anti-hacker measures
"We would like to sincerely apologise for the inconvenience caused by the cheaters."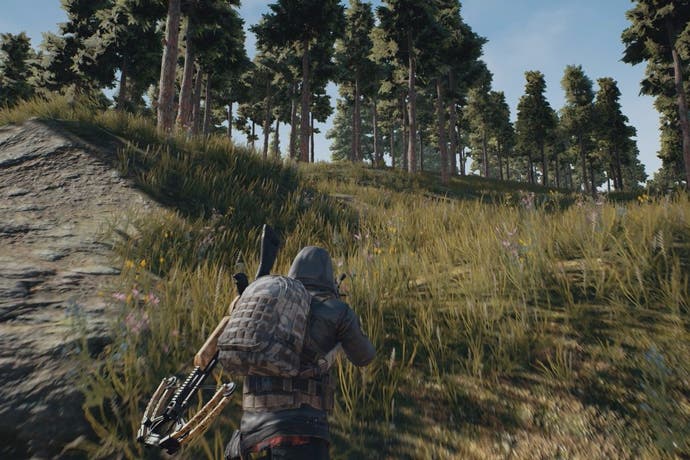 The team behind PlayerUnknown's Battlegrounds has apologised for "the inconvenience caused by the cheaters" and assured fans of the hot Battle Royale title the "development team is doing their best to detect and ban those who use cheats in a more proactive manner".
The apology was part of a post by the PlayerUnknown's Battlegrounds development and community team on Steam, which admitted players "have not been able to enjoy PUBG in a safe and fair environment" but revealed additional anti-cheat measures will be rolled out.
"We will use all available resources to combat cheaters and foster a safe and fair in-game environment," said the team. "We will also continue to take actions against those who develop and distribute cheats."
"We will continue to permanently ban those who are using cheats," the team's post went on to say. "When unusual gameplay patterns are detected from an account, that account will be temporarily suspended and investigated."
It's no surprise PlayerUnknown's Battlegrounds has struggled with hackers, considering the title's meteoric rise.
Eradicating cheaters has been a priority for the PlayerUnknown's Battlegrounds creator, Brendan 'PlayerUnknown' Greene, since the game's launch. As well as updating the game's Code of Conduct in August, there is a simple form to fill out to report hackers and cheaters, as well as increasingly stricter measures being taken against those caught cheating.
"If you're caught cheating or using any third-party tool that gives you an advantage we ban you straight away," Greene told Eurogamer. "Permanent ban, no appeal."
"For a competitive game, we can't have cheats. It would just discredit the game as a whole so you know we're actually very firm on that."
A new patch, related to cheat detection, shall be rolled out to the game next week.