PlayerUnknown's Battlegrounds developers have banned over 150,000 cheaters
Chicken dinner? I'm banished.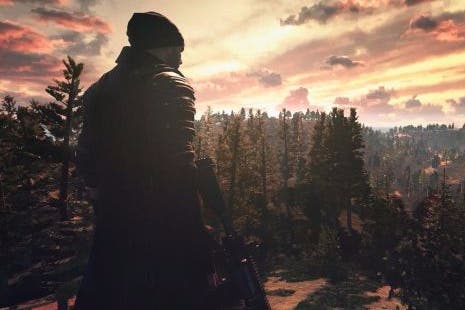 The developers of PlayerUnknown's Battlegrounds have now banned over 150,000 cheaters from the game, according to Brendan 'PlayerUnknown' Greene.
Greene announced the news via Twitter, revealing 8000 cheaters had been banned within a 24 hour period.
The number of cheaters banned from Battlegrounds is six times the 25,000 banned in the game's initial three months - a likely reflection of its growing popularity.
PlayerUnknown's Battlegrounds has had phenomenal success since its Early Access launch in March, with over one million concurrent players. So it's no surprise a lot of cheaters have emerged to sully the game.
Eradicating cheaters has been a priority for Greene since the game's launch. As well as updating the game's Code of Conduct last month, there is a simple form to fill out to report hackers and cheaters.
"If you're caught cheating or using any third-party tool that gives you an advantage we ban you straight away," Greene told Eurogamer. "Permanent ban, no appeal."
"For a competitive game, we can't have cheats. It would just discredit the game as a whole so you know we're actually very firm on that."