PlayerUnknown confirms desert map will be 8x8 km
Just deserts?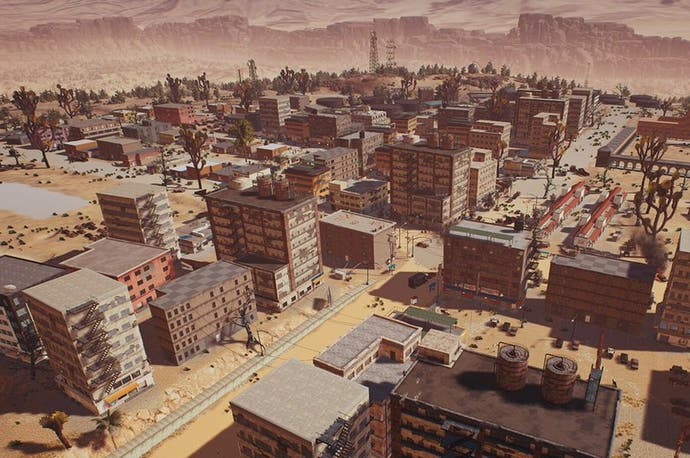 Brendan Greene has confirmed that the upcoming desert map for PlayerUnknown's Battlegrounds will be 8x8 km in size - equal to that of the original Erangel map.
While it was previously announced that the desert map would be a quarter of that size, measuring only 4x4 km, Brendan told me during an interview at Gamescom that "For 100 players an 8x8 just makes more sense and it gives more flexibility when we move onto custom games and things like that."
You can listen to Brendan talk more about the new desert map in the video below where I quiz him about such things as new vehicles, new buildings and that controversial Microsoft partnership.
If you enjoyed that video and want to know more about PlayerUnknown's Battlegrounds, you might also like to watch my in-depth look at the history of the game's development.
Yesterday PUBG managed to unseat Dota 2 from the top of the concurrent-players table, not bad for a game that's been out for only 5 months!