Holy macaroni PUBG just had more players on Steam than Dota 2
That's no poultry achievement!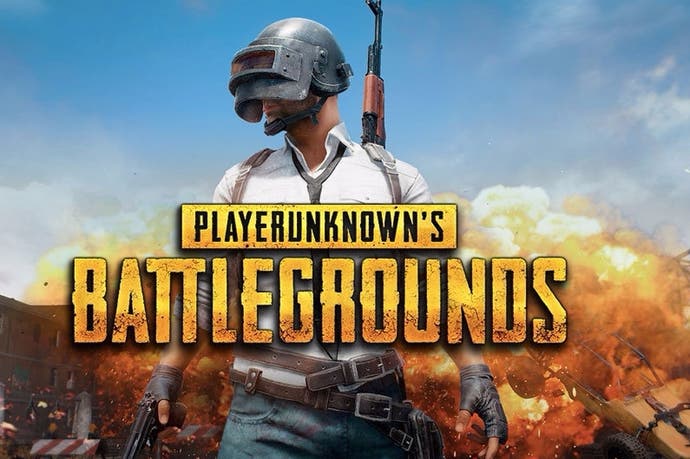 Crazes come and go on Steam but few games ever get close to unseating Dota 2 at the top of the concurrent-players table - until now. After days of threatening it, PlayerUnknown's Battlegrounds has had more players than Dota 2.
It was a fleeting moment and Dota 2 has since reclaimed the top spot but Steam's prime-time 'peak today' numbers, from the past 48 hours, show PUBG with 877,844 players and Dota 2 with 838,519.
Dota 2 is a free-to-play game whereas PUBG, still an Early Access game, costs £27.
It was only just under a month ago PUBG became the most played non-Valve game on Steam, surpassing giants such as Grand Theft Auto 5 and Fallout 4 but still far behind the permanent fixtures of Counter-Strike: Global Offensive and Dota 2 in the top two spots.
But 'most played' is a different measure to 'peak today'. It's an all-time peak concurrent player count. In those stakes PUBG's peak of 877,844 concurrent players has now surpassed CS:GO's record of 850,485 players, but there's a long way to go to Dota 2's staggering record of nearly 1.3 million players.
PUBG broke the 8m sales mark in July. According to SteamSpy, which may not be entirely accurate, PUBG sales are now nearly 8.3m - not bad for a game released five months ago.
So-hot-right-now PUBG has been courted by Microsoft already, as a "console launch exclusive" for Xbox One - one of the bigger announcements from Gamescom last week. It doesn't sound as though a PlayStation 4 version is currently in development but no one has ruled the possibility out.