Pillars of Eternity 2: Deadfire release delayed a month
Not Aloth really.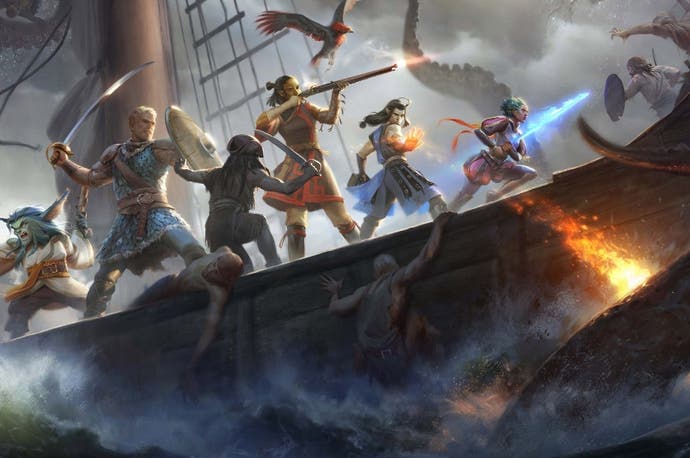 Obsidian's new but old fashioned role-playing game Pillars of Eternity 2: Deadfire has been delayed a month on PC. Rather than come out 3rd April it will now be released 8th May.
"We know you're as excited as we are about the upcoming launch of Pillars of Eternity 2: Deadfire," said Obsidian in a statement. "As you have probably guessed, Deadfire is a huge game - significantly larger than the original Pillars of Eternity. Obsidian has been working harder than Abydon himself to make every inch of it awesome, as well as incorporating all the great feedback we have been getting from everyone playing the backer beta.
"With this in mind, we are taking just a few extra weeks to polish and put those finishing touches on the game."
Console versions of Pillars of Eternity 2 - including Switch - are planned. They'll be released at an unspecified time later in the year once the desktop version is out.
Pillars of Eternity came out on PC three years ago now, and came to PS4 and Xbox One last year. It was "the Baldur's Gate 3 we never got", we wrote in our Pillars of Eternity review, and all signs point to the sequel being even better.