Obsidian will send you a real embroidered patch for beating Pillars of Eternity 2's new Ultimate challenge!
It's anniversary time.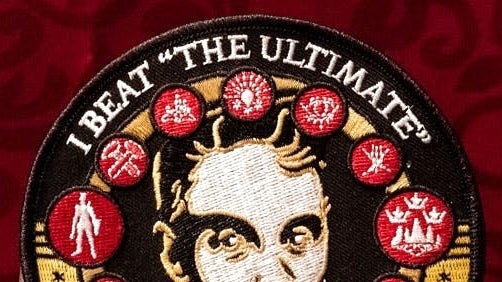 It's been a whole year since Pillars of Eternity 2: Deadfire came out - played it yet? It's very good. Wonderful sense of place, full of politicking and skulduggery.
Anyway, in step with the anniversary comes a new patch, a significant one - number 5.0. It moves the big new turn-based mode out of beta, implements a new user interface for ships, and beefs up critical storyline encounters with Woedica and Eothas - two really central figures - with new voice lines recorded by the original actors.
Patch 5.0 also - and I love this - adds the game's toughest challenge so far. It's called The Ultimate and it switches on every other God Challenge difficulty modifier, as well as activates Solo mode (you must play without any companions), Trial of Iron mode (you only have one save file and when you die it's deleted!), and Path of the Damned mode, the hardest difficulty.
There's a reward for beating it: a real embroidered patch! Seriously, you will be sent, as part of a competition, a patch from Obsidian with the words "I beat 'The Ultimate'" on it. And that's not all. Obsidian will hang a plaque in its office celebrating the names and character details of all the people who triumph, so hop to it!
Oh, additionally, the Pillars of Eternity pen-and-paper rules have been revised (yes, there's a tabletop game).
Pillars of Eternity 2: Deadfire is still coming to console, by the way, including Switch. We know it's due this year but we don't know, specifically, when.