Pillars of Eternity 2: Deadfire getting a full-on turn-based mode this week
Divinity!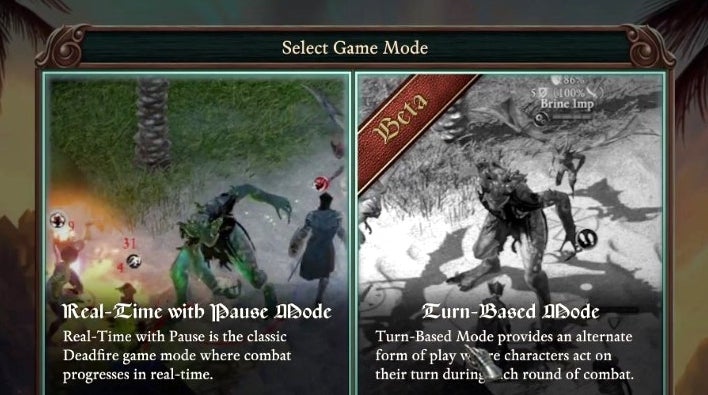 People have been arguing about whether Pillars of Eternity should be turn-based, or real-time with pause, ever since it was called Project Eternity and on Kickstarter in 2012. But Obsidian ultimately chose real-time with pause.
Now, however, several years later - and eight months after the release of Pillars of Eternity 2: Deadfire - things are going to change. A turn-based mode is coming - this week!
On Thursday, 24th January, a free update will allow you to play Pillars 2 in either real-time with pause mode, or turn-based mode. But note: the turn-based mode will be in beta because it still needs mass testing. Turn-based will make a "fundamental" difference, game director Josh Sawyer said in a dev diary which will be published this week. There will be a turn order governed by Initiative, naturally, but you'll also see battles more closely and notice mechanics you might not have picked up on before. Coordinating position and strategies will be much easier.
"It's a really, really cool experience," said Sawyer. "I would encourage you to try it, even if you played through Deadfire, through the whole thing already. Check out turn-based, it really does change how the game plays and feels. A lot."
Because of the difference, you won't be able to switch between real-time with pause and turn-based modes. You will need to start a new campaign. It's a remarkable alteration to make late in the day, although there are still console versions of Pillars of Eternity 2 in the pipeline.
It may also help bump sluggish Pillars of Eternity 2 sales, maybe by convincing some of many turn-based Divinity: Original Sin fans to have a go. I'm sold all over again.