Finally, Pillars of Eternity 2: Deadfire gets a PS4 and Xbox One release date
Hylea recommended.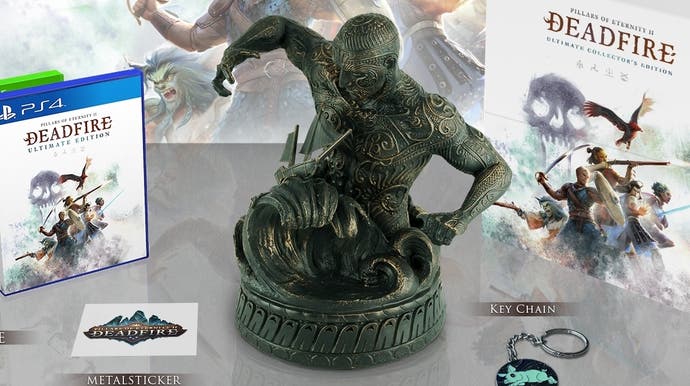 Pillars of Eternity 2: Deadfire finally has a PlayStation 4 and Xbox One release date. It comes out in just over a month: 28th January 2020.
We've been waiting for this for a while. The original PC game came out in spring 2018. Even the Nintendo Switch version has been released.
But who can argue with a statue? What a clever question, Bertie! It's got two meanings, you see. There's both a big god-statue in the game, rampaging around, and a god-statue in the Collector's Edition box.
The Collector's Edition statue is of Eothas stirring up the sea like a bubble bath, but ho - there's your boat caught up in it! These are exactly the events which begin the game.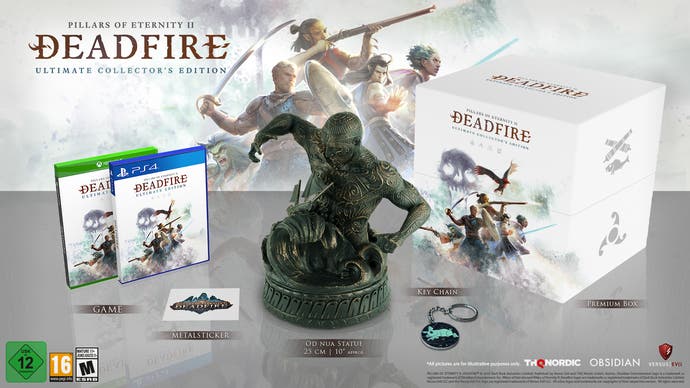 It's a fetching statue but it costs a pretty penny - £120/€130/$130 - and there's nothing much else in the box, besides the game of course (with all DLC included). There's a spacepig keychain, I don't know why, and a sticker.
I reviewed Pillars of Eternity 2 on PC and I'm very fond of it. I loved the watery Caribbean-like playground I got to sail around, meddling in factional affairs and, naturally, affecting the power-struggle outcome. I wasn't so fussed with where the story went, although it had some grand moments. It didn't feel like I had much effect on it.
But changes have been made since I played - significant ones. New story has been added to exactly the areas I mentioned and a whole, turn-based mode has been patched in, considerably changing how the game plays.
In other words, Pillars 2, a fine game, is now at its best. I just hope the load times aren't tedious. They were dreadfully annoying in console Pillars 1.
In related news: Obsidian recently put the Pillars of Eternity series on hold while it figures out why sales of Pillars 2 were so much lower than Pillars 1. I also took a trip to Obsidian a month ago to see how much has changed since Microsoft took over.