PES 2020 Patch option file: how to download option files, get licences, kits, badges and more on PS4 and PC
How to make PES 2020 look just like the real, fully licensed thing.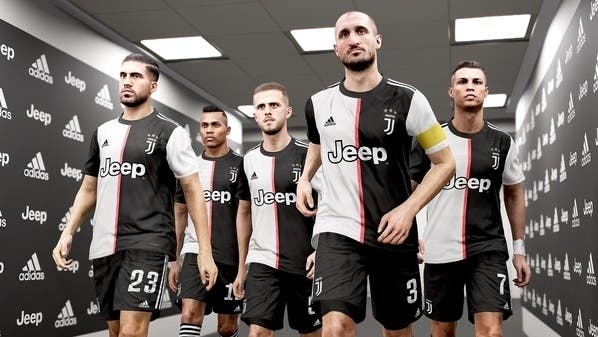 A PES 2020 option file - or PES 2020 patch - is for some the thing that helps them fully Pro Evolution Soccer by ushering official licences, even if all of the actual players in PES are officially included.
Whilst playing as Man BLue instead of Manchester City or MD White instead of Real Madrid doesn't literally impact the action itself, there is an argument to made that the lack of real names inhibits the overall spectacle.
Fortunately - for PlayStation 4 and PC players, at least - there's a remarkably easy way of switching those default names to the real one.
Downloading fan-made patches to a USB stick and then onto your PS4 (or copying them across to game files directly on your PC) can replace every single unofficial team, stadium, kit, competition and/or badge in the game, meaning you're able to make what is a decent footballing experience on the pitch also one of the most visually realistic.
For more on PES 2020, meanwhile, we've a rundown of the PES 2020 player ratings and best players and full PES 2020 real team names list ready for your perusal, too.
How to import PES 2020 option files on PS4
Just like last year, PS4 players can now add massively detailed option files to PES 2020, with the return of the feature that makes it possible not only to import the files, but to do so across multiple separate profiles with a single folder on a USB drive.
To do so on PS4 specifically, simply follow the instructions below (a quick word of warning: obviously, whatever you download from internet forums is done so at your own risk, so bear that in mind before you do too much digging around!):
Format a USB drive to FAT32
Create a folder on the USB called WEPES
Find yourself the desired option files with a spot of internet sleuthing - a popular choice is the one from PES World, altough that doesn't seem to be live just yet - the best one we can find so far is the one from pes-patch here, although there are several more linked at the bottom of that page.
If they come in the form of a zipped folder, unzip that folder into your WEPES folder on the USB. If not, simply make sure all contents of the download are in the WEPES folder.
Plug the USB drive into your PS4 and boot up eFootball PES 2020.
Head to the Edit menu, then Data Management, then Import/Export.
Then, select Import Team, tick all of the boxes on the following 'Select File' page and continue, and the same for Import Competitions. Next is the 'Detailed Settings', leave all boxes unticked here.
The files will then automatically be added, the time depending on how many teams/leagues you have decided to add.
Be sure to select the 'Save' option on the 'Data Management' page which pops up at the end of the process, and you're all set for most of the details.
The tournament logos still need to be added manually, however, so head back to 'Data Management', then 'Import/Export', and select 'Import Images'.
Next, select the 'Competition Emblems' option in the 'Import Images' screen.
Tick all of the individual images (not the folders), and press OK.
Finally, you need to edit each competition manually with their newly imported logos, by burrowing down through the 'Competition Category' pages which will follow the logo import.
Note: it's early days, so were're still testing the above steps to make sure they absolutely work with PES 2020. They should be the same as with PES 2019, however.
With those steps followed, you now have a complete set of teams with official names, logos, tournaments, kits and badges, just as if you were playing a fully licensed version of the game.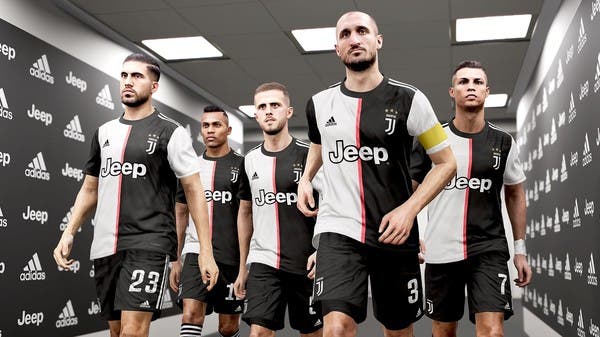 How to download and install PES 2020 option files on PC
Things are a little more nebulous for PC players of PES 2020, with the installation process of the fan-made patch requiring a different, albeit still simple, method to the USB trick on PS4. PC patches can also be a littler harder to come by soon after release, but they are out there.
One option is this patch from pes-patch.com, although it's still untested on PC at the time of writing - keep an eye on pes-patch and PES World for more soon if it doesn't work just yet.
Another site, PTE patch, should have some soon too. To install them, follow the simple steps below:
Head to one of the links above and download the patch.
Follow the instructions or prompts provided once downloaded.
When the installer asks for a folder to export to on your PC, select your PC install file. For Steam players, for example, this would normally be C:\Steam\SteamApps\Common\eFootball PES 2020 (note that the drive letter 'C' will of course vary according to which drive you install your games to).
Test whether the installation has worked by heading to the Edit menu in-game, as you would to install on PS4 or edit teams manually, then heading to the Teams menu and checking the team names, logos and kits from there.
Note: as with PS4, we're still in the process of confirming these steps, as PES 2020 has just launched. They should work as they did with PES 2019, however!
That should do it for PC players, but do note that other, more comprehensive patches are likely to surface for PC as time goes by. Make sure to keep an eye out on community sites like PesWorld and Pes-Patch over the coming few weeks.
How to get real club names, competitions and kits in PES 2020 on Xbox One
Sadly for Xbox One owners there is still no ability to transfer and install an option file at present. Rather than being able to simply import externally created files from a USB drive, Xbox One players will instead need to manually edit the teams, kits, and competitions in-game.
Fortunately, PES 2020 does include a comprehensive editor built into the game, as it did last year. Head to the Edit option again, and there you'll find the options to manually change things like team names - we're still working on it for PES 2020, but for 2019 we've compiled a list of real team names to save you some time, and many of those names will be the same - along with competition names, kit colours (although not sponsors and logos), and more.
Additional reporting by Chris Tapsell.