Konami announces April release for PES's Euro 2020 DLC as the real-life event hangs in the balance
FIFA orders all internationals called off.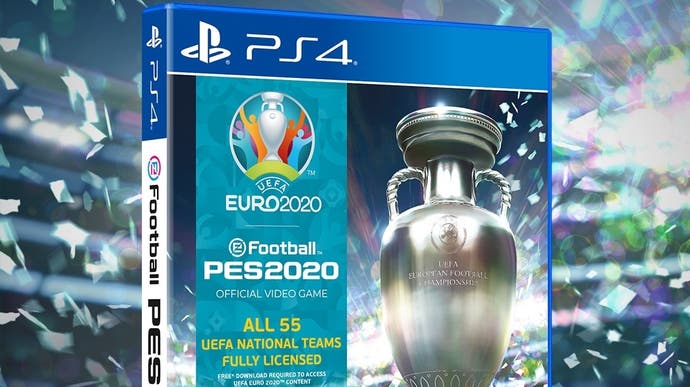 Konami has announced a release date for the PES 2020 Euro 2020 DLC amid an increasing likelihood the real-life event will be postponed because of the coronavirus outbreak.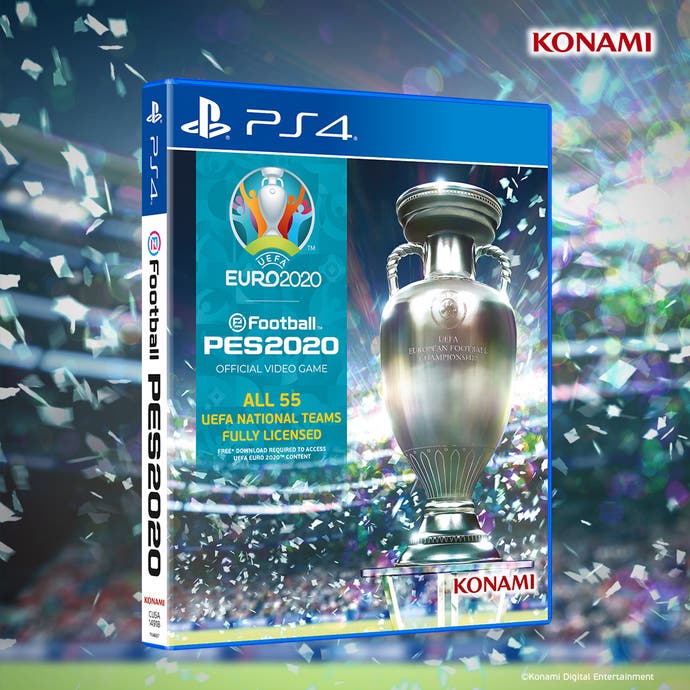 This week, the Japanese company said the Euro 2020 DLC for its football game would be released as a free update on Thursday, 30th April on PC via Steam, PlayStation 4 and Xbox One.
The update adds all 55 Uefa national teams, along with their latest kits and squads. Wembley Stadium, which is set to host the Euro final on 12th July, is also recreated in the game.
But it looks increasingly like the Euros will be postponed - perhaps by a year according to the BBC. This week, FIFA recommended all impending internationals should be called off (Scotland, Northern Ireland and the Republic are all scheduled to play their play-off semi-finals on 26th March, with the finals five days later). Uefa said it will decide whether to call off the tournament entirely on Tuesday.
Konami's Euro 2020 DLC was a key exclusive for PES 2020. Konami had hoped the DLC would tap in to growing anticipation for the tournament, which currently has a start date of 12th June. But if the tournament is postponed, that anticipation won't be around to drive downloads.
Konami also planned to add Euro 2020 content to PES 2020 as the tournament progressed. For example, the final match ball is meant to hit the game in late June, and special Euro 2020 featured players were to be accessible in myClub throughout the tournament. Konami even planned Euro themed matchdays, where players could pick a country to represent in online events during the tournament. If Konami does go ahead with the release of the Euro DLC in April as planned and the tournament is postponed, none of this will be possible until potentially summer 2021, by which time PES fans will have moved on to this year's game.
PES 2020 isn't the only sports video game to be affected by the coronavirus. EA Sports announced it would not release Ultimate Team's Team of the Week 27 promotion due to the ongoing suspensions of football leagues around the world. Elite football in Britain has been suspended until at least 3rd April as a result of the outbreak. This means all games in England's Premier League, EFL, Women's Super League and Women's Championship, plus in Scotland, Wales and Northern Ireland, are postponed.
"This is an ever-changing situation and one we're working hard to adapt to as we move forward," EA Sports said. "We'll have more information on this and other upcoming content next week."