Persona 4 Arena won't release in Europe this year
Angry fans hit Facebook to vent fury.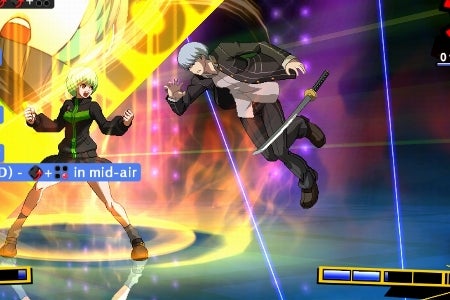 Persona 4 Arena will not release in Europe this year, it's been confirmed.
A note on the Persona Europe Facebook confirmed the news fans were dreading: "A 2012 release for Persona 4 Arena is now no longer possible."
"We know this is very upsetting for many of you - us included, we might add - and we sincerely look forward to being able to deliver better news to you soon..."
Fans responded to the update with anger, complaining, once again, about Atlus' controversial decision to region lock the fighting game on PlayStation 3 and Xbox 360, thus hindering those who wish to import.
In a FAQ Zen United said the EU version "still needs to be developed and tested" - despite the Japanese and US versions being finished.
"For all EU games, there are a number of changes that need to be done to bring it in line with the regulations laid out by Sony and Microsoft in Europe," reads the FAQ. "These regulations are to ensure the game will work correctly in each individual PAL territory, from individual EU countries to Australia and UK.
"It is at this point in the process, that the game has been delayed."
Zen United refused to localise the game into each region's language in an attempt to bring about a faster release, and all the age rating submissions are complete, it claimed.
"Unfortunately, these delays are beyond our control. As soon as the EU build is delivered we will publish as quickly as possible."
Will we get something nice because of the delay?
"You will get something nice for the delay, yes. We understand everyone's frustration surrounding this, so we are preparing something - and we'll announce that once the new schedule for release is in place."