After months of silence, Persona 4 Arena nears release in Europe
Fighting game to be sent to Microsoft and Sony shortly.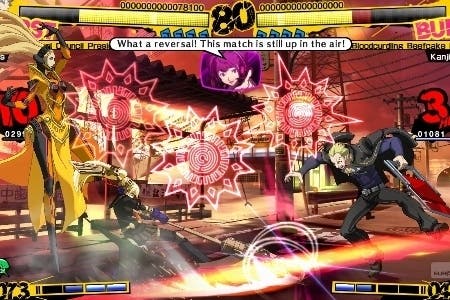 After months of silence, it appears fighting game Persona 4 Arena is nearing release in Europe.
An update from Zen United on the Person Europe Facebook page confirmed it had received the PlayStation 3 version of the European release, with the Xbox 360 version expected soon.
Once the latter has arrived both will be submitted to the platform holders for certification. "At this stage, we'll be able to estimate a likely release window for you guys - and once it's been approved by both platform holders, we'll be able to give you a realistic street date," Zen United said.
"We will, of course, let you know what stage we are in this process so you can have a clearer idea of when the release date is likely to be.
"Again, thank you for your patience..."
Fans responded to the post on Facebook. "Well, it is about damn time," wrote Jonathan Sung. "I only hope that there is some incentive for EU gamers to purchase it full priced when the game itself has been marked down repeatedly overseas. Real d~@% move on ATLUS Japan but they've never really cared about their market overseas."
European Persona 4 Arena fans have been angered by the game's status on these shores for some time now, and by Atlus' controversial decision to region lock the fighting game on PlayStation 3 and Xbox 360, thus hindering those who wish to import.
Last year Zen said fans will get "something nice" for the delay.