Payday 2 fans react in surprise at paid-for Goat Simulator tie-in
You herd that right.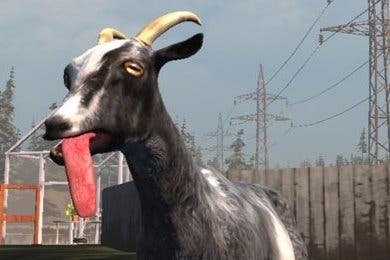 Payday 2 will kick off its 2016 DLC schedule with a $6.99 Goat Simulator add-on.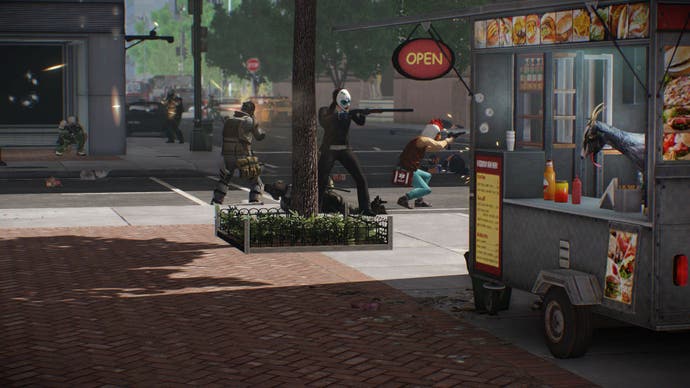 The paid-for PC addition, available via Steam tomorrow, has taken the game's community by surprise.
Last autumn saw a catalogue of controversies envelop the online shooter and its community of committed fans, as developer Overkill added microtransaction boosts, apologised, then added paid-for stat-changing skins too.
The year ended with Overkill attempting reparations with its severely cheesed off playerbase, and sit-down meetings with striking community moderators.
News of the game's Goat Simulator DLC - which at $6.99 is priced just $3 less than the full Goat Simulator game - was greeted with a mixed reaction from fans, many of whom were expecting one of Overkill's free updates to launch next.
"I think most people are annoyed by the fact they added microtransactions saying 'we need them to make free stuff', then they don't make free stuff, bah," one fan wrote on Reddit.
"I paid $3 for Goat Simulator and Overkill wants $7 for a sh***y goat DLC?" another fan complained, referencing Goat Simulator's recent Steam sale price.
The new Payday add-on is designed to be a light-hearted addition. In it, you must extract goats which have swallowed packages of cocaine and then... liberate said packages after they are passed out.
Overkill has created a mixture of paid and free Payday 2 DLC since the game's launch. £86.52 worth of add-ons for the game are currently available on Steam, although you can also spend more in-game on virtual drills which unlock safes of random loot.