Payday 2 gets new Border Crossing heist and two more paid DLCs tomorrow on PC
Clothing customisation feature incoming too.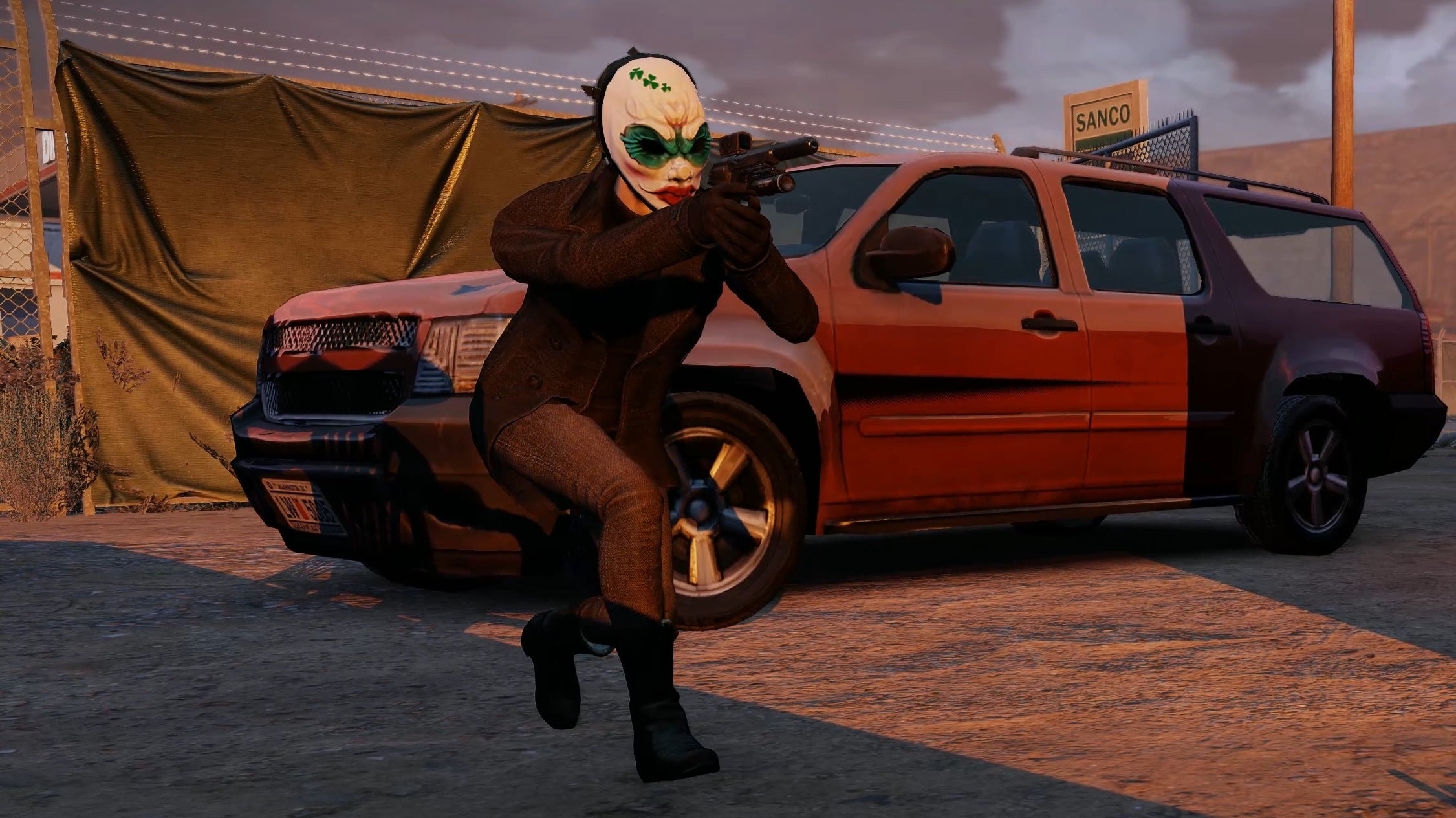 Developer Starbreeze has confirmed that Payday 2's previously announced Border Crossing heist DLC - the first fruits of its renewed work on the popular multiplayer game - will launch on PC this Thursday, 7th November.
Last month, Starbreeze CEO Mikael Nermark announced that work would resume on Payday 2, following a difficult 12 months for the studio, despite development on the game having formally ended last December. As a result of that decision, explained Nermark, Payday 2 fans could expect"both paid and free" updates in the future.
The first of those updates, titled Silk Road, is officially described as a "free core game update". However, the bulk of the components it ushers in are, in fact, paid DLC.
Silk Road's free elements take the form of UI enhancements and a new outfit system, enabling players to customise their characters' clothing. Six free outfits will be included in the update, and another four (each with five colour variants) will be released in the paid Tailor Pack 1 DLC.
The Murkywater Uniform, Raincoat, Scrubs, Tactical BDU, Tuxedo, and Winter Camo Parka make up Silk Road's free clothing options while The Casual Former, Classic, Showman, and Sunny Rico are included in the paid DLC.
Also arriving tomorrow, and also placed atop the not-free pile, is the brand-new, previously teased Border Crossing DLC. This new heist unfolds on both sides of the US/Mexico border, and is playable in stealth and loud mode. A second, smaller heist, known as Border Crystal and set in the same location, is also included in the DLC.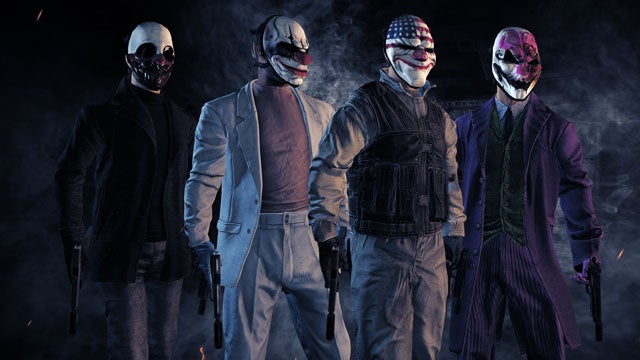 "While the Payday Gang is preparing to hit Hell's Island," explains Starbreeze in a bout of scene-setting, "they find out that their old enemies Murkywater and the Dentist are in the process of moving large amounts of money and illicit merchandise from the US to Mexico, using a secret tunnel across the border. The gang decides to divide their forces as they formulate a plan to strike at this border operation."
Rounding out the list of tomorrow's paid DLC is Payday 2's Cartel Optics Mod Pack, which includes 10 new weapon mods, with an emphasis on optics and sights. Purchasers can expect three sights, two pistol sights, two optics gadgets, one grip, one compensator, and one muzzle brake. As yet, Starbreeze hasn't revealed prices for the Mod Pack and other paid updates.
Addressing the fact that Starbreeze's revised plans would mean reneging on its promise to make all future Payday 2 updates free following the release of 2017's Ultimate Edition bundle, Nermak wrote in his statement last month, "We want to move forward and make more of Payday 2, and to do so we need your support to continue producing content."