Outlast's Whistleblower DLC breaks loose in May
UPDATE: Costs €8.99 / $8.99, has new trailer.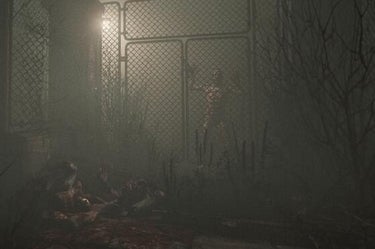 UPDATE 29/04/2014: Outlast's Whistleblower DLC will be priced at €8.99 / $8.99.
In the meantime, here's a new trailer showing off the grizzly sights and sounds of Whistleblower.
ORIGINAL STORY: 11/04/2014: First-person horror game Outlast is getting its first DLC expansion, Whistleblower, on 6th May for PC and North American PS4s, while European PSN users will have to wait until the following day.
Whistleblower puts players in the role of software engineer Waylon Park, the tipster who led the main game's protagonist, Miles Upshur, into investigating the ominous mental hospital. This expansion will follow the events leading up to Park's betrayal of the evil Murkoff corporation, and while much of this add-on will be a prequel, it will skip around in time and also cover the final events in the Mount Massive Asylum's story.
Eurogamer contributor Rich McCormick was rather fond of Red Barrels' horror debut. He concluded his Outlast review by calling it "a haunted house worth visiting".