Out now on PC and PS Plus, Fall Guys seems to be having a real moment
Server maintenance required after game "skyrocketed past" expectations.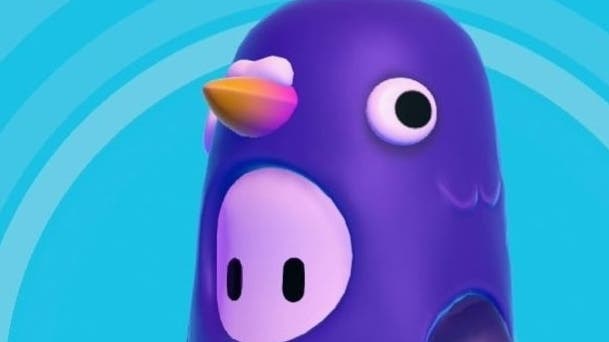 Fall Guys, the colourful battle royale version of It's a Knockout, has "skyrocketed past" the number of players developer Mediatonic expected to turn up on day one.
Looking like a cross between Minions and Fortnite, Fall Guys launched today on Steam and PlayStation 4, where it's available at no extra charge through PlayStation Plus.
Writing on Twitter, the official Fall Guys account recorded more than 120,000 people online at lunchtime today - and an hour later, that the developer would now need to switch off matchmaking for 30 minutes to "beef up servers".
"We've basically skyrocketed right past our 'absolute highest number of expected players for the entire day," Mediatonic wrote around 2pm UK time. "We just need 30 minutes to brace ourselves and we should be *kiss emoji* *ok sign*"
An hour or so later, Mediatonic warned that the servers still needed more work and it "probably shouldn't have tried to guess how long it would take".
Fall Guys is doing gangbusters on Steam, too - it's currently the number one best-selling game globally on the PC storefront.
"This is a simple idea but one that's quite smartly done," Chris Donlan wrote in his appraisal of Fall Guys today. "It's gloriously tacky. It might be a keeper."