Okami HD is coming to Switch this summer
UPDATE: Out in August.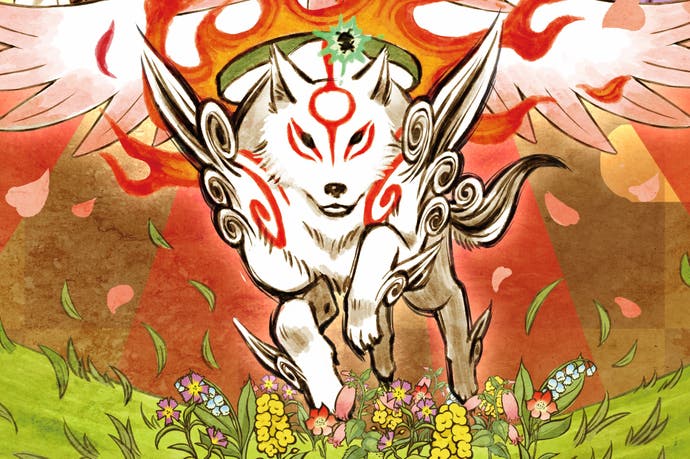 UPDATE 16/5/18: Following Capcom's announcement in March that beloved action-adventure Okami would be heading to Switch "this summer" in its recent, excellent high-definition remaster guise, the publisher has now confirmed a release date of August 9th.
In its initial announcement tweet, Capcom stated that eShop pre-orders for Okami HD were now available. However, a follow-up tweet confirmed that this was in fact an error, and that "eShop pre-orders will actually go live closer to August 9th".
---
ORIGINAL STORY 8/3/18: Capcom has announced that Clover Studio's action adventure masterpiece Okami will be heading to Switch later this year.
More specifically, it'll be arriving in its recent Okami HD guise, which launched on Xbox One, PlayStation 4, and PC at the end of 2017. Its absence on Switch was keenly felt back then, so it's pleasing to see that now being rectified.
More pleasing still is the fact that there's a little more to Okami HD on Switch than was seen on other platforms. Handheld mode, for instance, offers full touchscreen support when painting with the Celestial Brush, and tabletop and docked mode will - much like the excellent Wii version - use motion controls, via the Joy-Cons.
Okami HD is due to arrive digitally on Switch eShop some time this summer.