Okami HD slated for Halloween release
Not a trick, but a treat.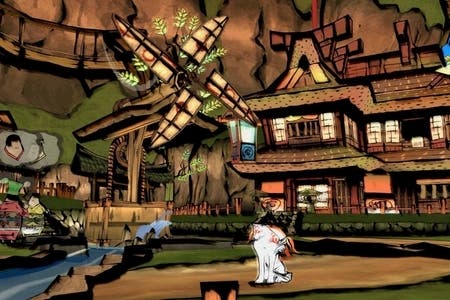 The HD restoration of eye-melting action/adventure epic Okami is due this Halloween as a digital download on PS3 for €19.99 / £15.99, Capcom has announced.
It will come out the previous day in the US for $19.99.
Okami HD supports Move compatibility, 1080p resolution and trophies. It's also bloody brilliant.
The conversion is being handled by Capcom and HexaDrive, the studio responsible for Rez HD's remastering. It looks gorgeous, as can be seen in the just released Tokyo Games Show trailer below.
"If the point of games is to transport us to another world or instill a sense of omnipotence, then Okami is winner," I wrote in an Okami retrospective earlier this year.
Relative to its obvious inspiration Zelda, I said, "Its painterly aesthetic is more dazzling than the cel-shading employed by Wind Waker or Skyward Sword (despite the latter being half a decade newer on better hardware), the controls more responsive and empowering, and the script more sophisticated."