Humble Bundle now offers amazing PlayStation deals via Capcom (Americas only)
Save big on Resi 1 and 0 HD, Okami HD, DMC HD Collection and more.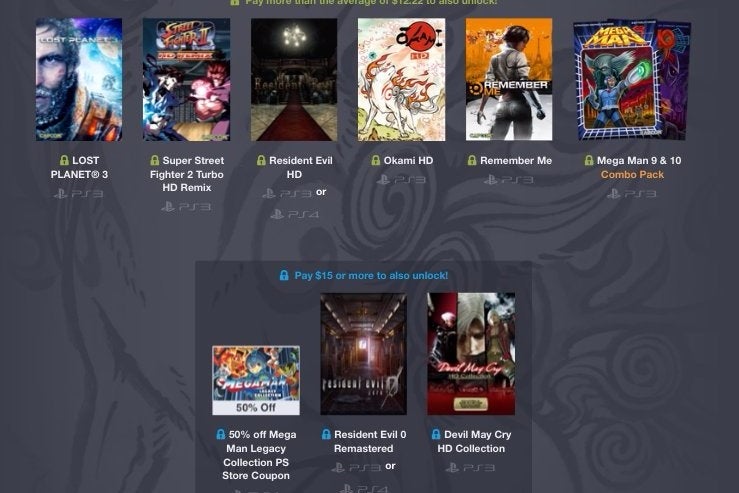 [Editor's note: It looks like this offering is only valid for those with PSN accounts based in the Americas. Apologies for the error. We are choosing to leave this up for our readers across the pond.]
The Humble Bundle has long been a source of acquiring good titles on the cheap - while helping charity to boot - but until now it's always been relegated to the PC and Mac market. That's just changed as the service has extended to console via the Humble Capcom PlayStation Bundle.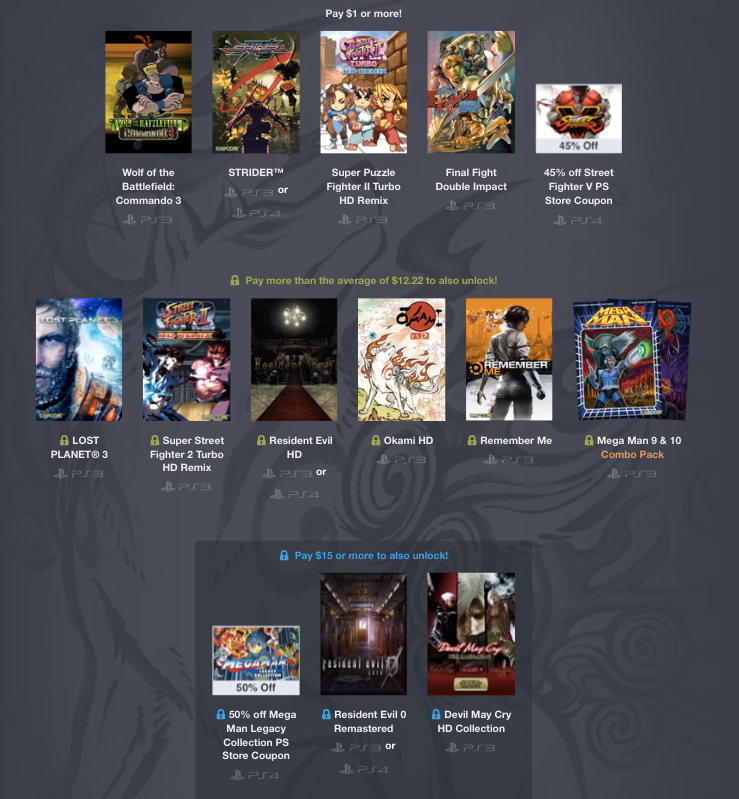 Pay more than $1 and you'll receive Wolf of the Battlefield: Commando 3 (PS3), Strider (PS4 or PS3), Super Puzzle Fighter II Turbo HD Remix (PS3), Final Fight Double Impact (PS3), and a coupon for 45 per cent off Street Fighter V in the PS Store.
Offer more than the average (currently $12.22) and you'll receive Lost Planet 3 (PS3), Super Street Fighter 2 Turbo HD Remix (PS3), Resident Evil HD (PS4 or PS3), Okami HD (PS3), Remember Me (PS3), and the Mega Man 9 & 10 Combo Pack (PS3).
Pay $15 or more and you'll also get Resident Evil 0 (PS4 or PS3), Devil May Cry HD Collection (PS3), and a coupon for 50 per cent off the Mega Man Legacy Collection in the PS Store.
That's a pretty astounding deal as many of these games - like Resident Evil 0 HD - go for more than $15 on their own. The whole shebang would typically be worth $178.
For titles that are on both PS4 and PS3 you'll have to pick which one you want as it looks like the Resi games and Strider don't have Cross-Buy support.
As with all Humble Bundles, players choose how to divvy up their proceeds between the developer, Humble Bundle organisers, and charity - which in this case includes the International Rett Syndrome Foundation, American Red Cross, and Save the Children.
The Humble Capcom PlayStation Bundle will be available through 6th September at 11am PST.