Oh look, Deus Ex: Human Revolution Director's Cut no longer Wii U exclusive
Be still my beating augmented heart! Also coming to PC, PS3, Xbox 360 and Mac.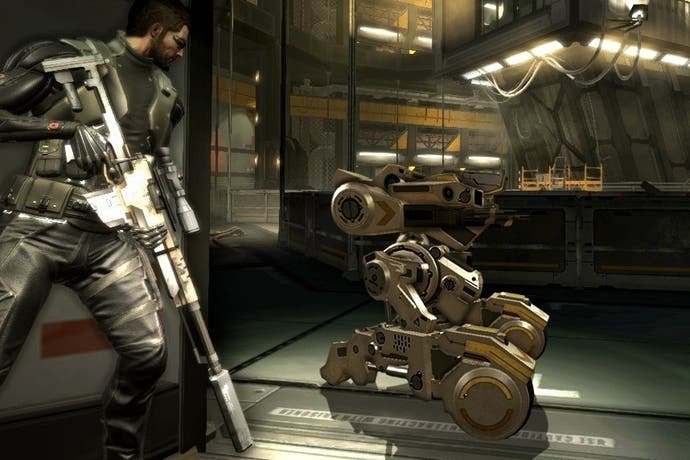 Shock! Horror! Deus Ex: Human Revolution Director's Cut is no longer Wii U exclusive.
It's also coming to PlayStation 3, Xbox 360, PC and Mac, Square Enix announced. All versions will be released later this year.
The Director's Cut, which includes improved boss battles and a visual lick of paint, was announced earlier this year as a Wii U exclusive. Did Wii U's poor sales haul force Square Enix's hand?
"After our Director's Cut announcement we received an overwhelming response from the community asking us to bring this ultimate edition of Human Revolution to other platforms," said Stéphane D'Astous, General Manager of Eidos-Montréal.
"We're thrilled to accommodate that request. We can now say with pleasure, 'You asked for this!'"
The second screen features discussed in our Director's Cut preview and intended for the Wii U GamePad will be available on Xbox via SmartGlass and on PlayStation via Vita.