Upgrade Deus Ex: Human Revolution on PC for cheap
Director's Cut augmentation available from £3.49.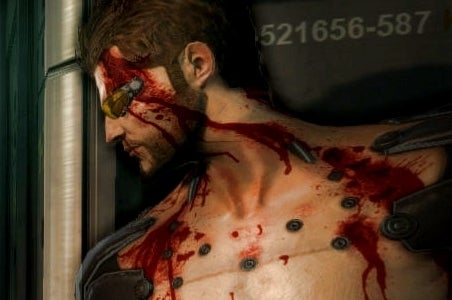 Deus Ex: Human Revolution publisher Square Enix has announced a cheap upgrade plan for PC owners seeking the game's upcoming Director's Cut, due on 25th October in Europe.
The download will cost £6.99 via Steam if you already own the game, or £3.49 if you own the game and its Missing Link DLC, the publisher announced via its official blog.
On its own, the Director's Cut version of the game on PC will cost £12.99.
Originally announced as a Wii U exclusive, the new version features a number of improvements for the game's much-maligned boss fights. The extra Explosive Mission and Tactical Enhancement upgrade packs are also thrown in for free.
Already beaten the game? You can now replay the whole thing in New Game Plus mode with all your enhancements intact, listen to an optional developer commentary and watch a making-of video.