Of course there's a Horizon Zero Dawn sequel
"You're gonna die."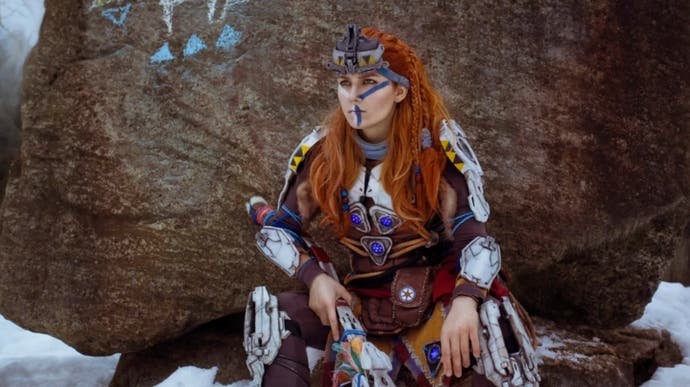 PlayStation 4-exclusive Horizon Zero Dawn sold over 10m copies, so it comes as no surprise to learn there will be a sequel.
Confirmation comes from actress Janina Gavankar, who in video game land is best known for playing the protagonist of Star Wars: Battlefront 2's single-player campaign, but who also voiced minor character Tatai in Horizon's Frozen Wilds DLC.
Chatting to a fan about Horizon Zero Dawn at the ongoing Star Wars Celebration event in Chicago, Gavankar said: "Just wait until you see the sequel. You're gonna die. I know some secrets. You're gonna die."
Redditor ninjyte pointed to the clip on Twitch, but it appears to have been pulled. But of course the internet never forgets.
It's an unfortunate slip-up from Gavankar, but news of the existence of a sequel to Guerrilla's hugely-successful PS4 game shouldn't rock the good ship Sony too violently. (Shock! There will be another God of War, too!) The question is, when will the game come out, and on which platform? Given we expect the similarly inevitable PlayStation 5 at some point in 2020, perhaps Horizon 2 will be a launch or thereabouts title.